Wireless Hero Light
Regular price
$450.00 USD
Regular price
Sale price
$450.00 USD
Unit price
per
Sale
Sold out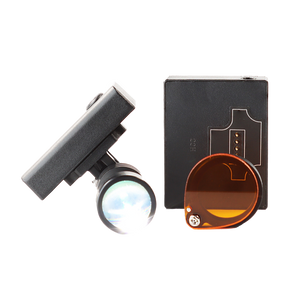 Get ready to POWER UP the brightness and take down those sugar bug villains like a true dental superhero! Introducing the wireless Hero Loupe Light, your ultimate ally in the fight against darkness! This incredible device focuses its light rays with unmatched efficiency, creating a powerful and uniform beam of light that will illuminate your way to victory!
Unleash your heroic potential as you move freely and cordless through the operatory, untangled and unrestricted by cords. With the Hero Loupe Light's cutting-edge wireless technology, you can effortlessly traverse from one operatory to another, taking on any challenge that comes your way!
Equipped with two wireless batteries that charge magnetically, you'll always be ready for action. Just snap on the battery and you're good to go, conquering dental procedures like a true champion!
But that's not all - the Hero Loupe Light weighs a mere 20 grams, making it lighter than the air you breathe! And here's the best part - this incredible hero comes at a fraction of the cost compared to what other companies charge. Saving the day has never been more affordable!
Prepare for an extended battle, as the Hero Loupe Light's battery lasts an impressive 2-4 hours, depending on your chosen illumination intensity setting. Whether you're facing a routine check-up or a high-stakes dental procedure, rest assured that your light will shine bright until the very end!
So don't wait for darkness to creep in - gear up with the wireless Hero Loupe Light and illuminate your path to victory! Become the dental hero you were destined to be, armed with precision, mobility, and the power to vanquish those sugar bug villains once and for all!
Specs:
Intensity: 60,000 Lux
Color Temperature: 5,000k
Battery Life: 2-4 hours
Brightness Settings: 4
Spot Size: 135 mm @ 400 mm and 210 mm @ 600 mm
Share
Inside your package

The Wireless Hero Light comes with two magnetic batteries, a charging cable, an adapter, a composite orange filter, an allen wrench tool, and an abundance of awesomeness.
Shipping

Discover Fast and Reliable Worldwide Shipping with our High-Class Service Partner, UPS.
Return policy

Discover the Confidence of a Risk-Free Purchase with Our 45-Day Money Back Guarantee.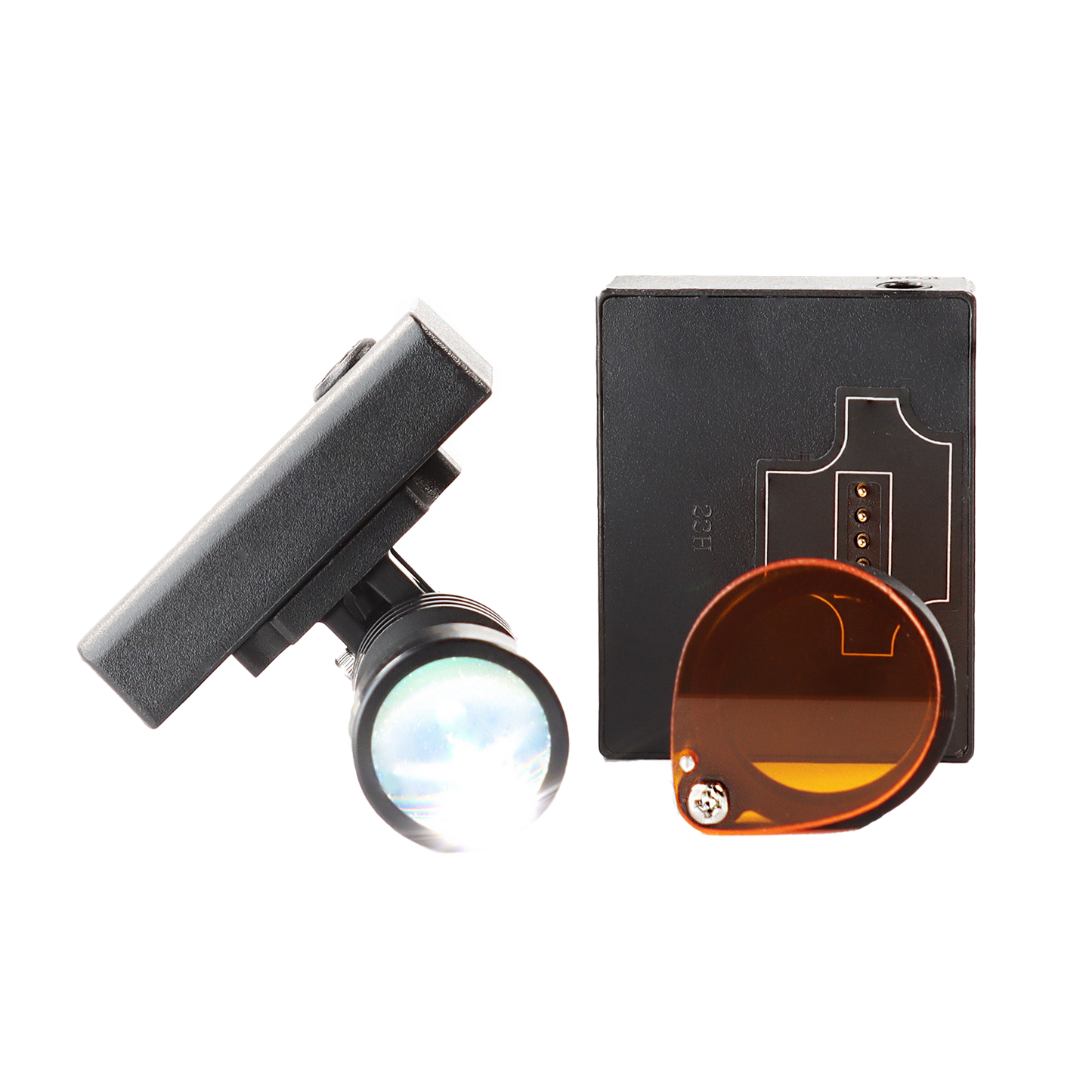 1. Place Order

Place Hero Light into cart. Consider adding an extra battery for peace of mind.

2. Delivery of Hero Light

Within 5-7 business days, your Hero Light is delivered.

3. Bright Illumination

Start lighting up them sugar bugs to start saving some teeth for your patients.