EVO 3.5x
Regular price
$1,495.00 USD
Regular price
Sale price
$1,495.00 USD
Unit price
per
Sale
Sold out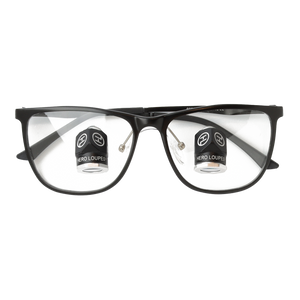 Introducing the EVO™ 3.5x by Hero Loupes® – Your Stylish Entry into the World of Dental Magnification! Crafted for dental students, hygienists, dentists, and those new to ergo loupes, these Hero Loupes® redefine the game with a perfect blend of aesthetics, style, adjustability, and lightweight design.
🌟 Feather-Light Marvel: Weighing in at an astonishing 42 grams, the EVO™ 3.5x is your ultra-light companion, ensuring a comfortable and fatigue-free experience throughout your dental journey.
🌟 Aesthetic Brilliance: Elevate your look with a loupe that matches your style. The EVO™ is not just a tool; it's a fashion statement designed to complement your aesthetic preferences.
🌟 Tailored Comfort: Say goodbye to potential neck pain before it even begins! Our ergonomic design ensures optimal comfort, providing you with a pain-free practice experience, allowing you to focus on what matters most.
🌟 Unmatched Adjustability: Customize your loupe experience with ease. The EVO™ 3.5x seamlessly adjusts to your preferences, ensuring a perfect fit that aligns with your individual working style.
🌟 Visionary Design: Enjoy the unobstructed view, so you can easily navigate your surroundings, especially when you don't have a dental assistant to pass instruments. This feature also allows you to wear your loupes while being able to talk to your patients, helping you work more efficiently and finish faster.
🌟 Preventive Precision: Designed with your future in mind, the EVO™ 3.5x prevents neck strain and discomfort, allowing you to embark on your dental career with confidence and ease.
Join the ranks of style-conscious dental professionals who prioritize comfort without compromising on aesthetics. The Hero Loupes® EVO™ 3.5x is not just a loupe; it's a lifestyle choice that sets you apart. Step into the world of dental magnification with flair – choose EVO™ 3.5x and make your mark in style and comfort!
Comes with Hero Loupes branded carrying case, adjustment driver, shoulder strap, microfiber cloth, calibration card, side shields and head strap.
Prescriptions are compatible with YOLO and OMG frames.
Specs:
3.5x: Weight: 42 g | Field of View: 95 mm | Depth of Field: (Adjustable) 80 mm
5x: Weight: 42 g | Field of View: 70 mm | Depth of Field: (Adjustable) 55 mm
8x: Weight: 42 g | Field of View: 45 mm | Depth of Field: (Adjustable) 40 mm
Share
Inside your package

EVO Loupes include a headstrap, microfiber cloth, calibration card, instructions manual, storage case, driver tool, side shields and the limitless power of awesomeness.
How to use

Simply install headstrap to eyewear, and then adjust the nose pads so ergo loupes are leveled and aligned with your pupils. You are now ready to save the world one smile at a time!
Shipping

Discover Fast and Reliable Worldwide Shipping with our High-Class Service Partner, UPS.
Return policy

Discover the Confidence of a Risk-Free Purchase with Our 45-Day Money Back Guarantee.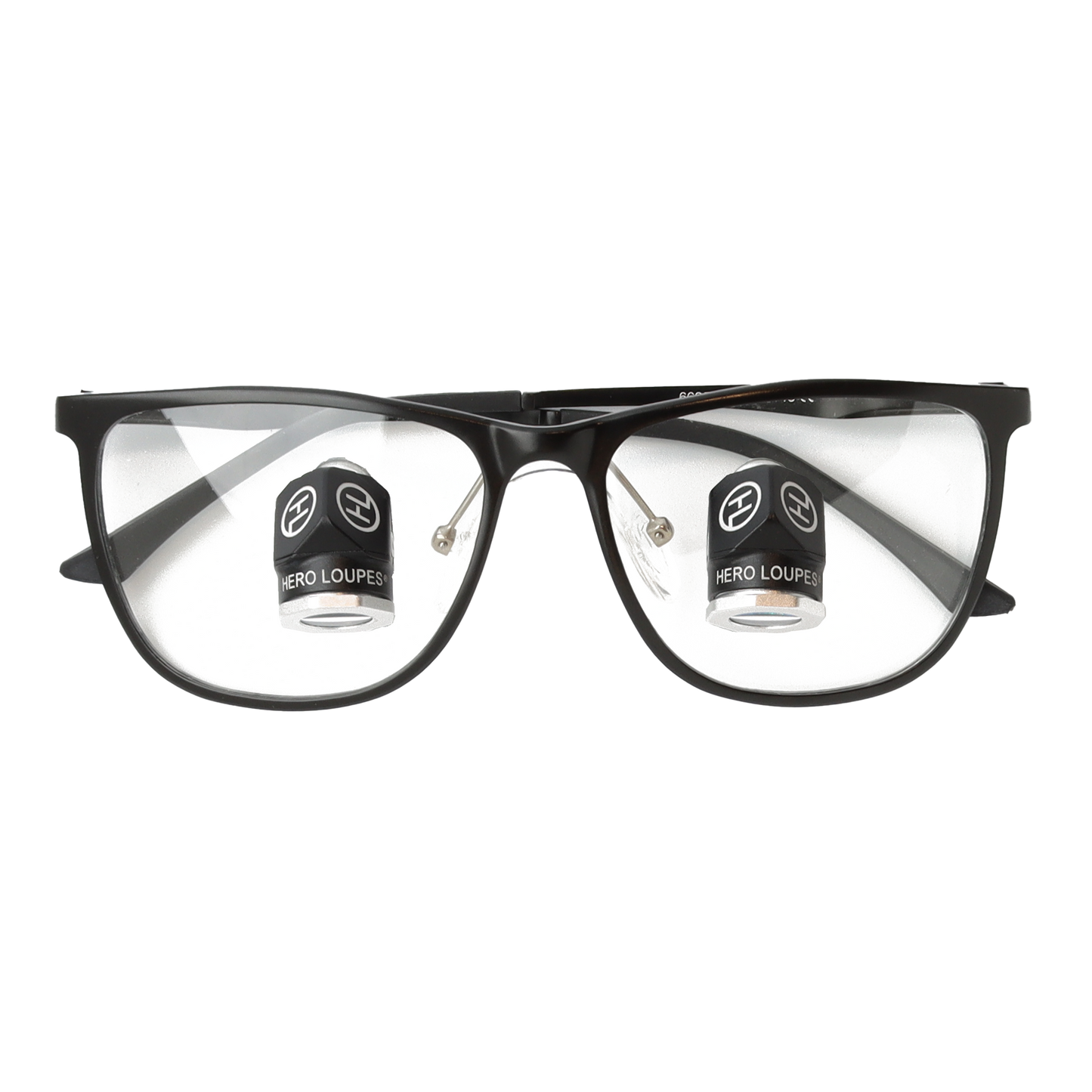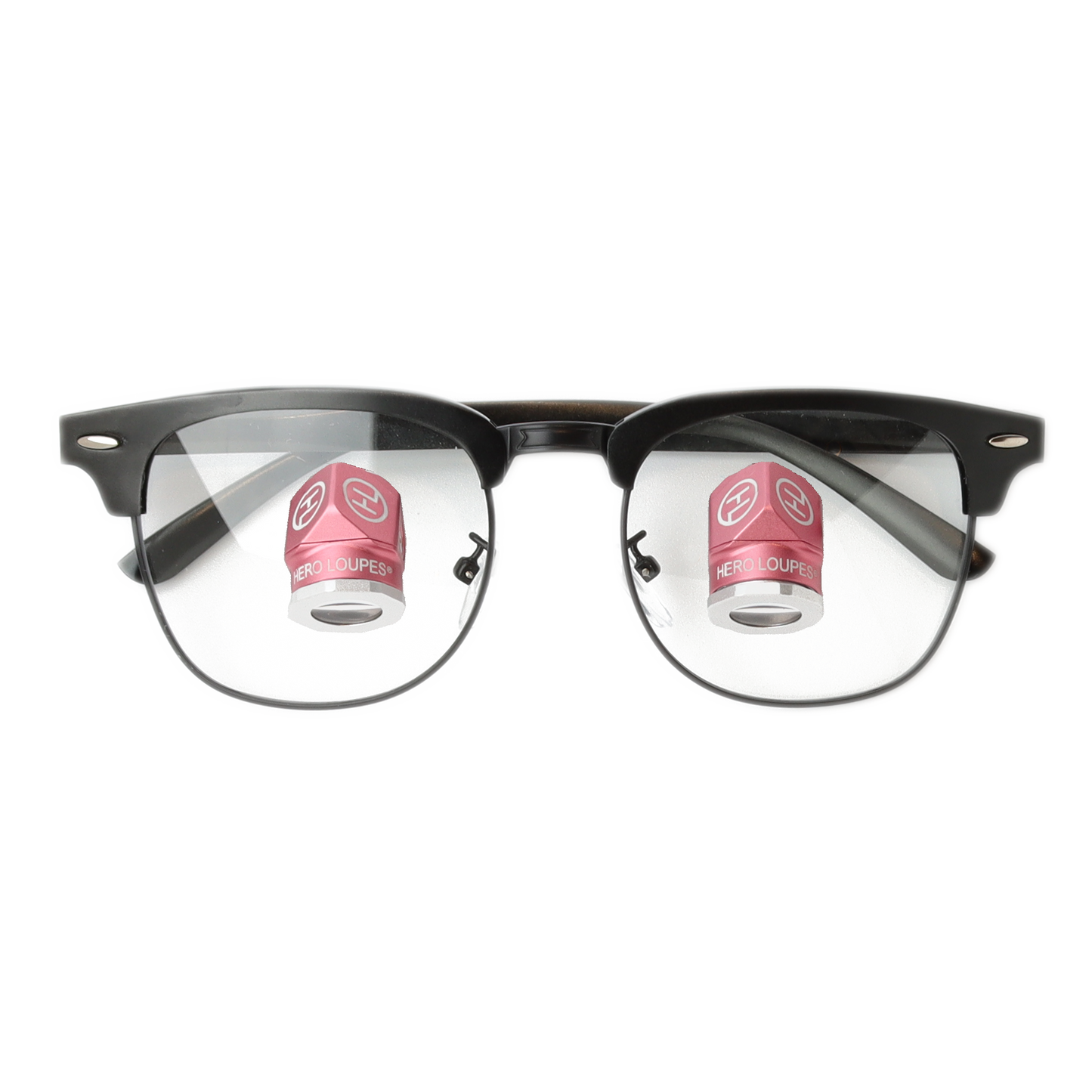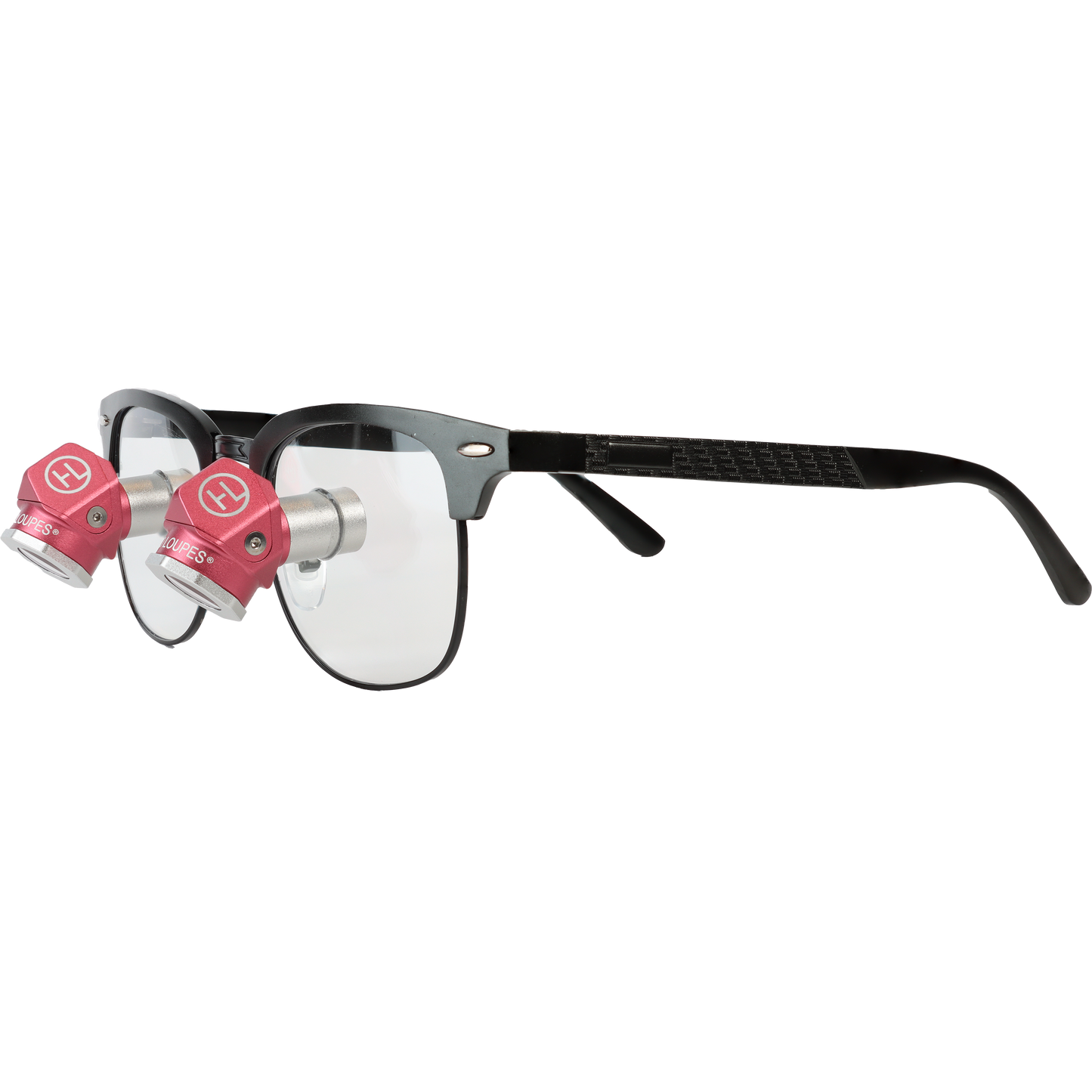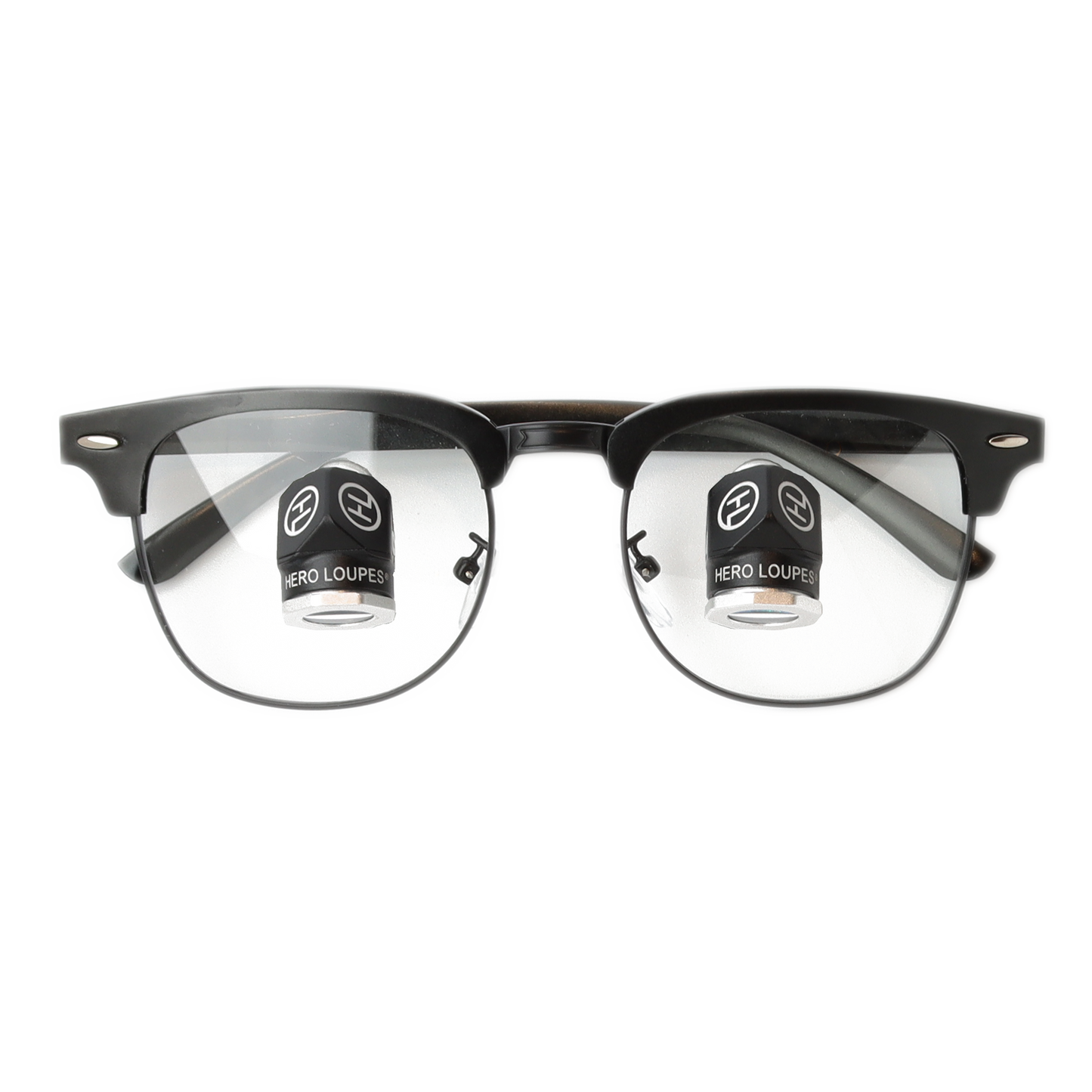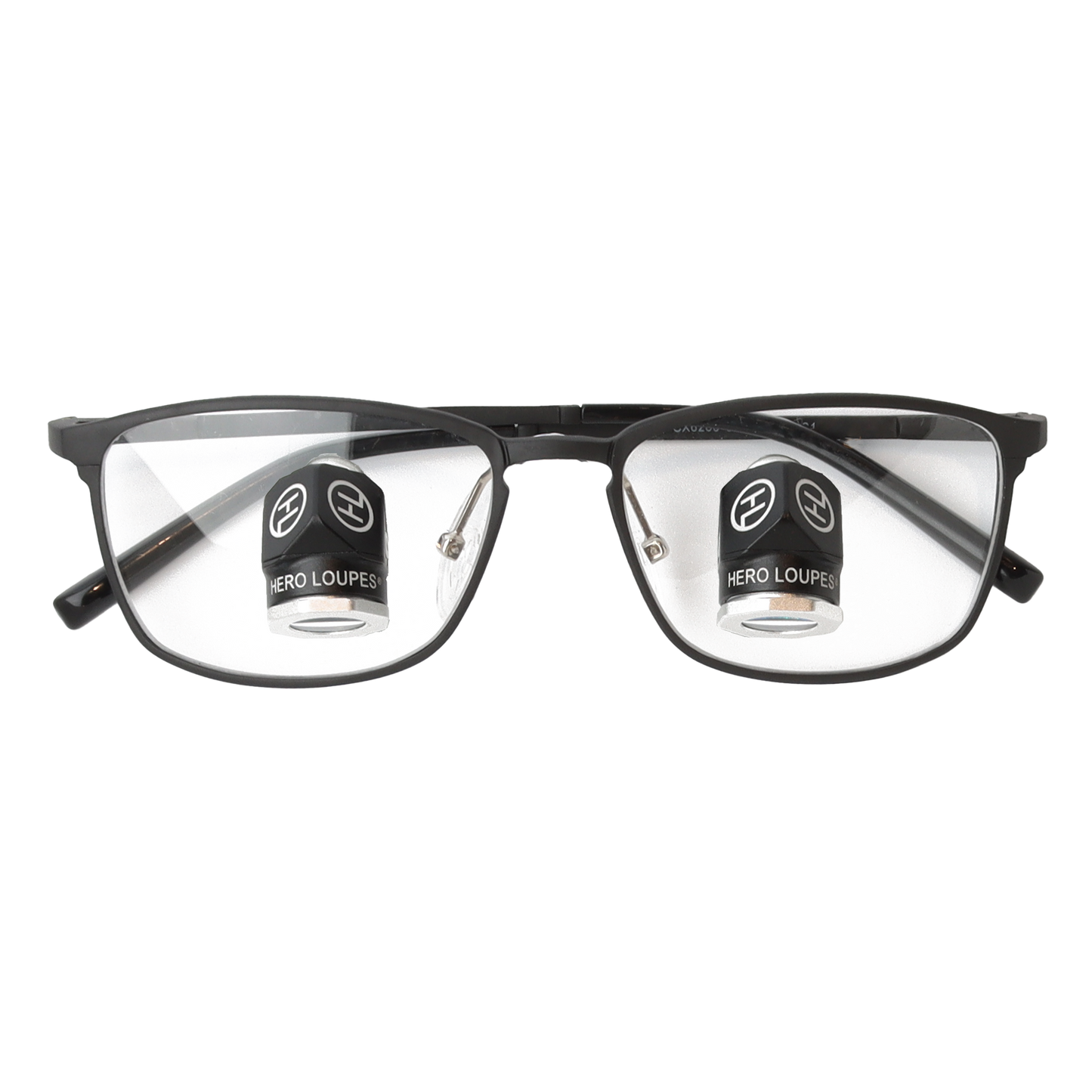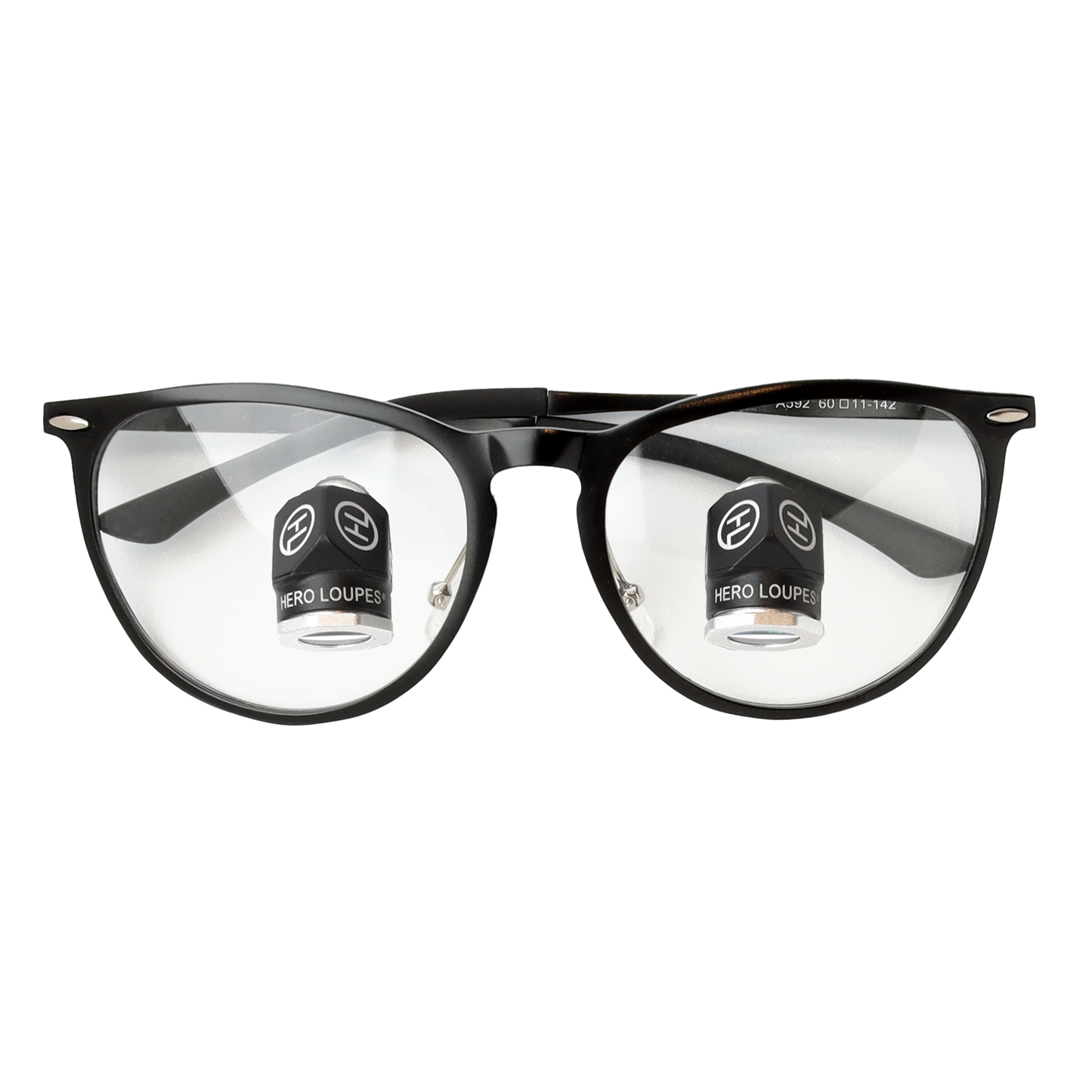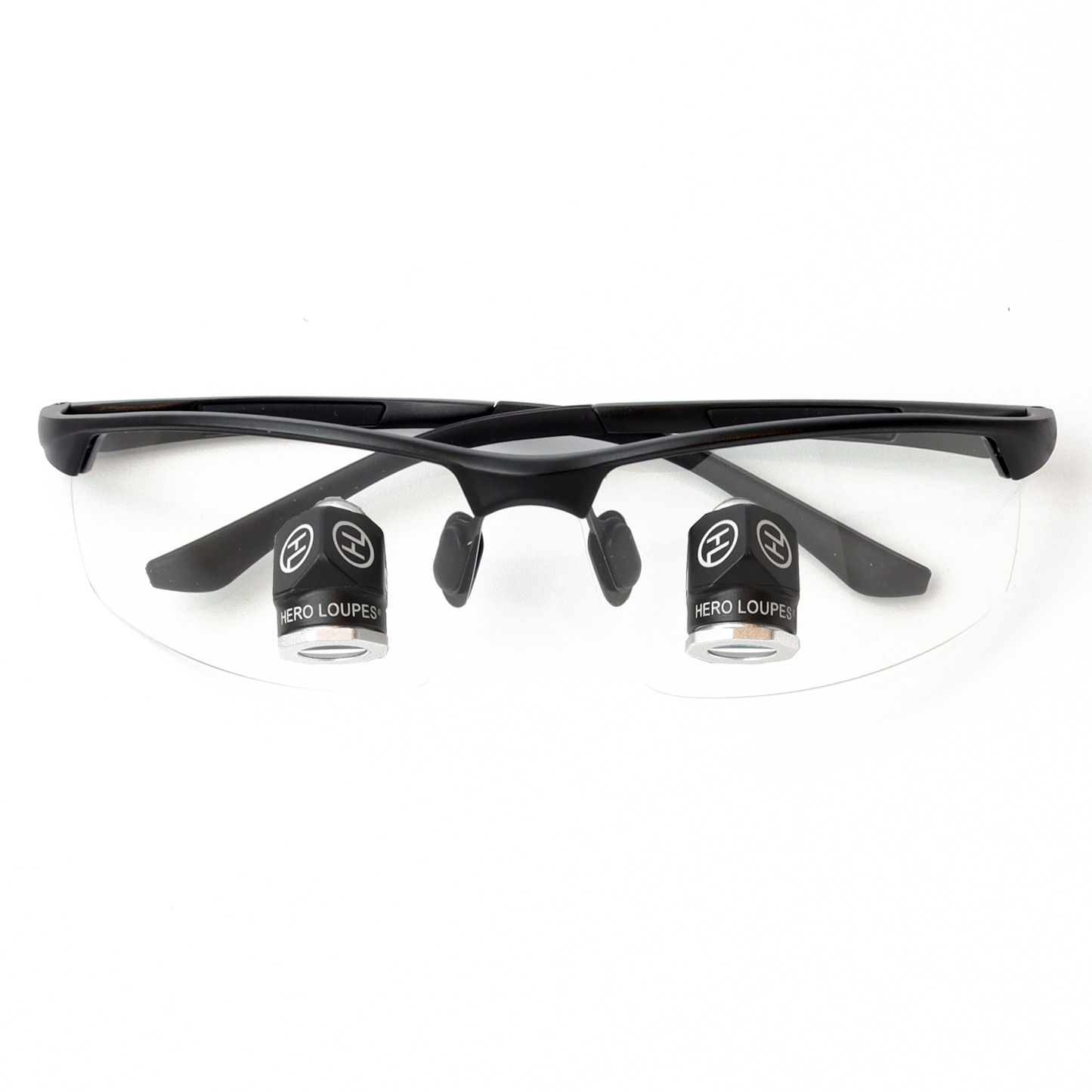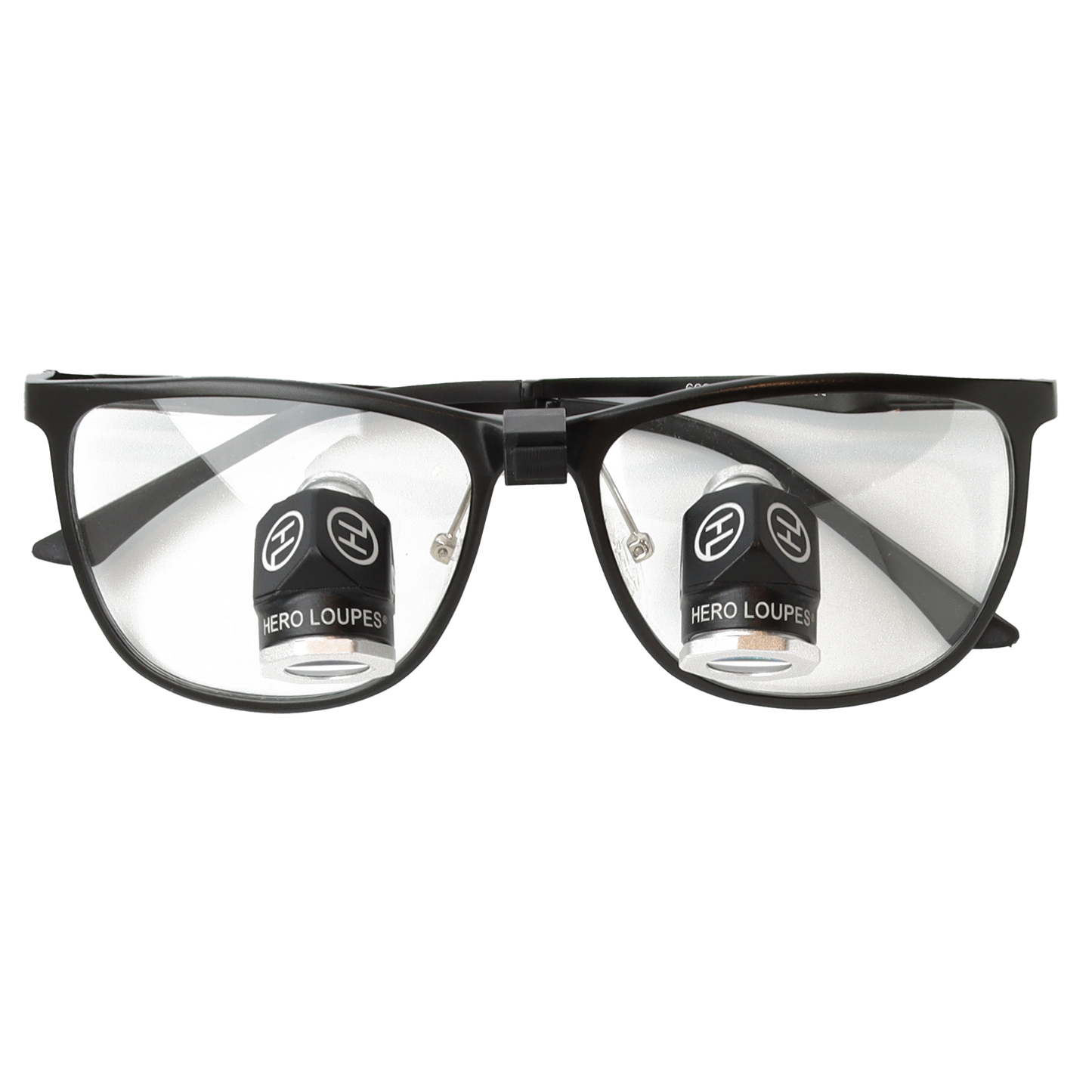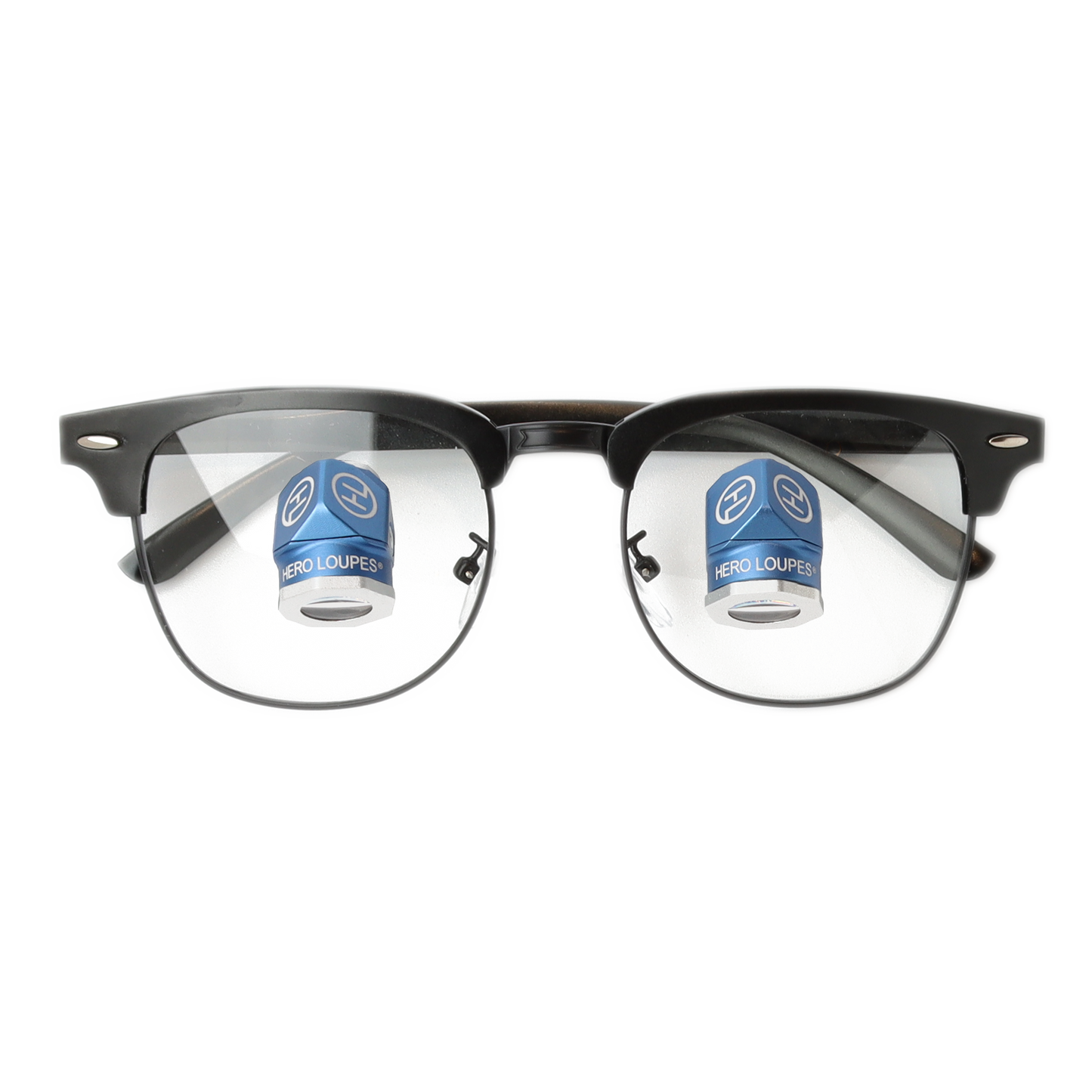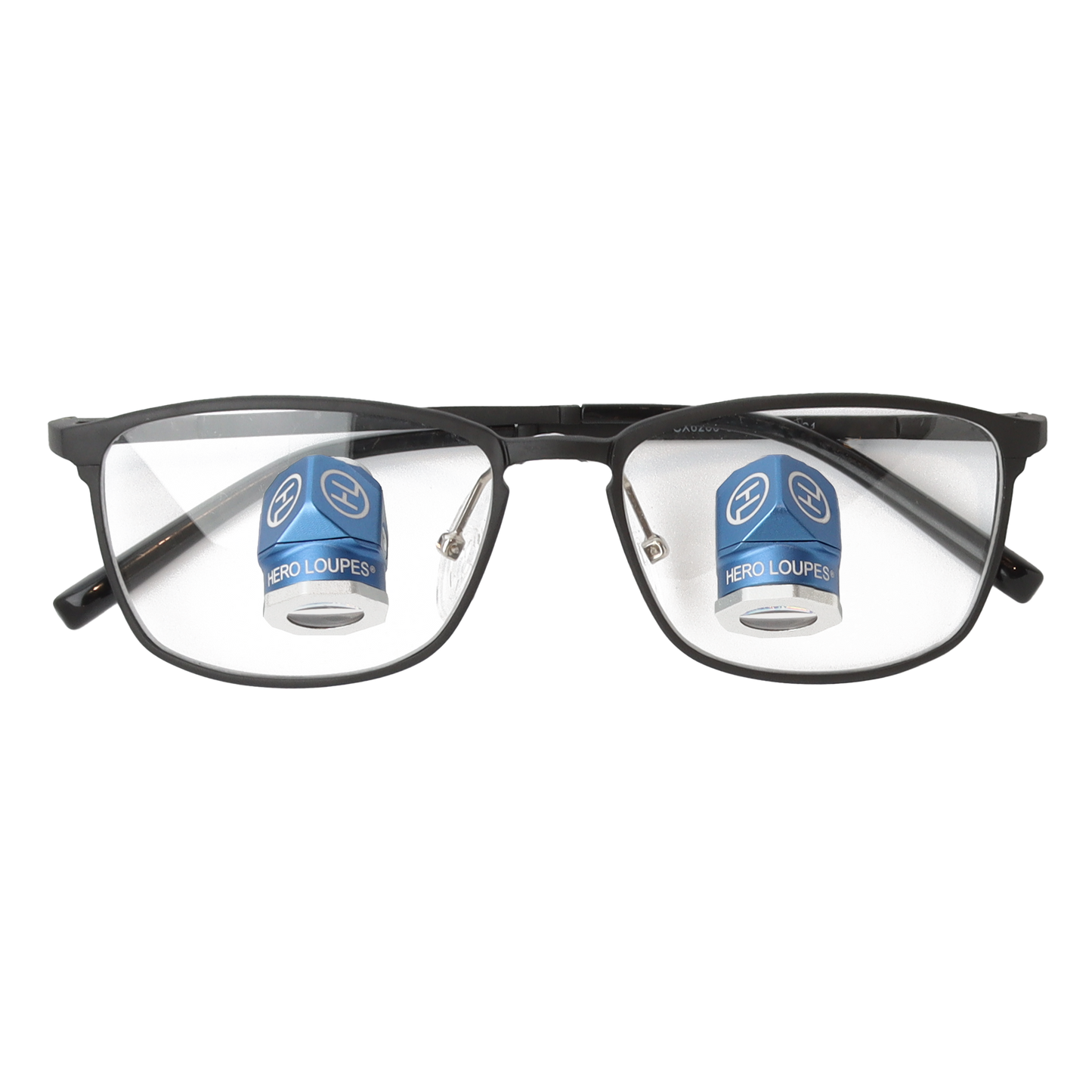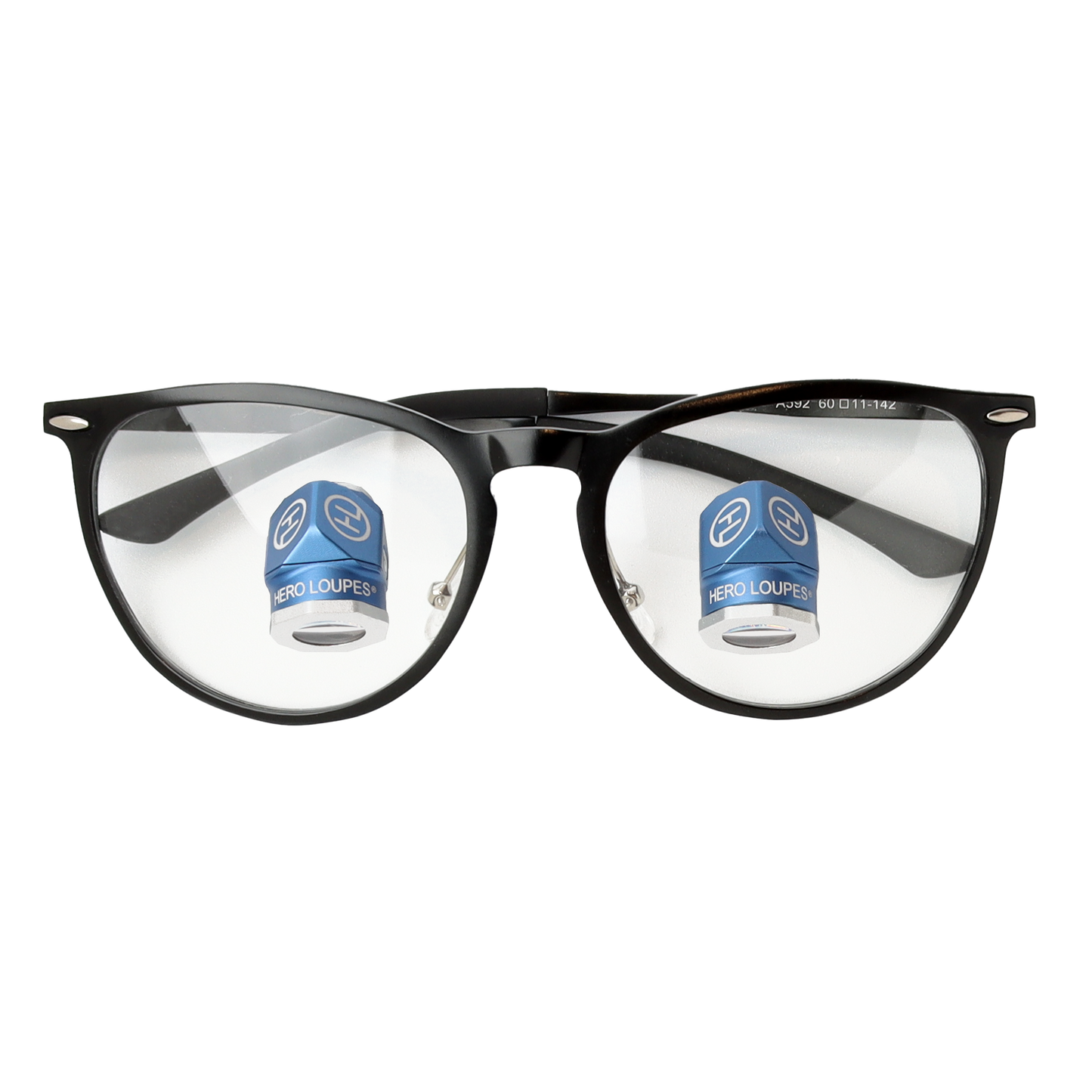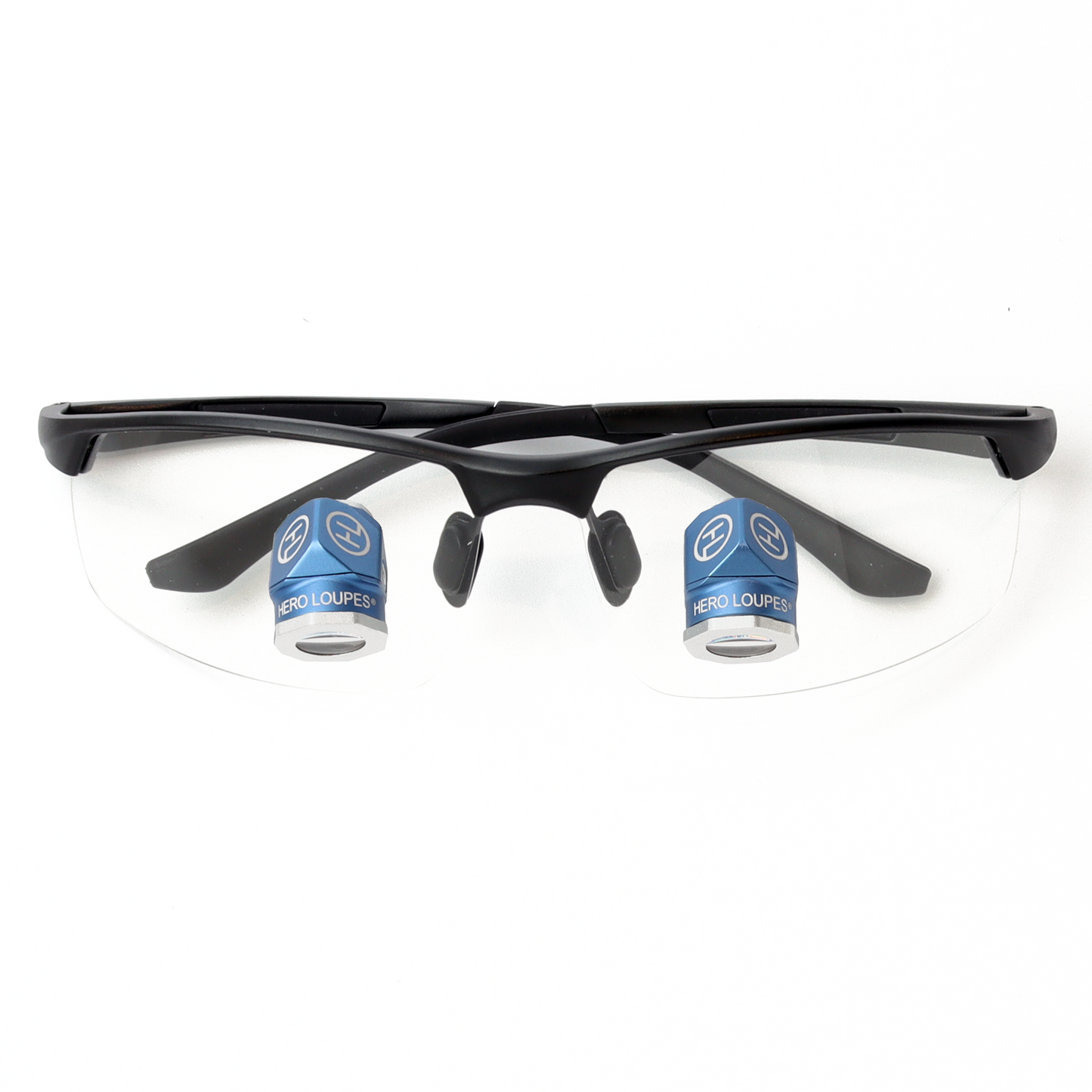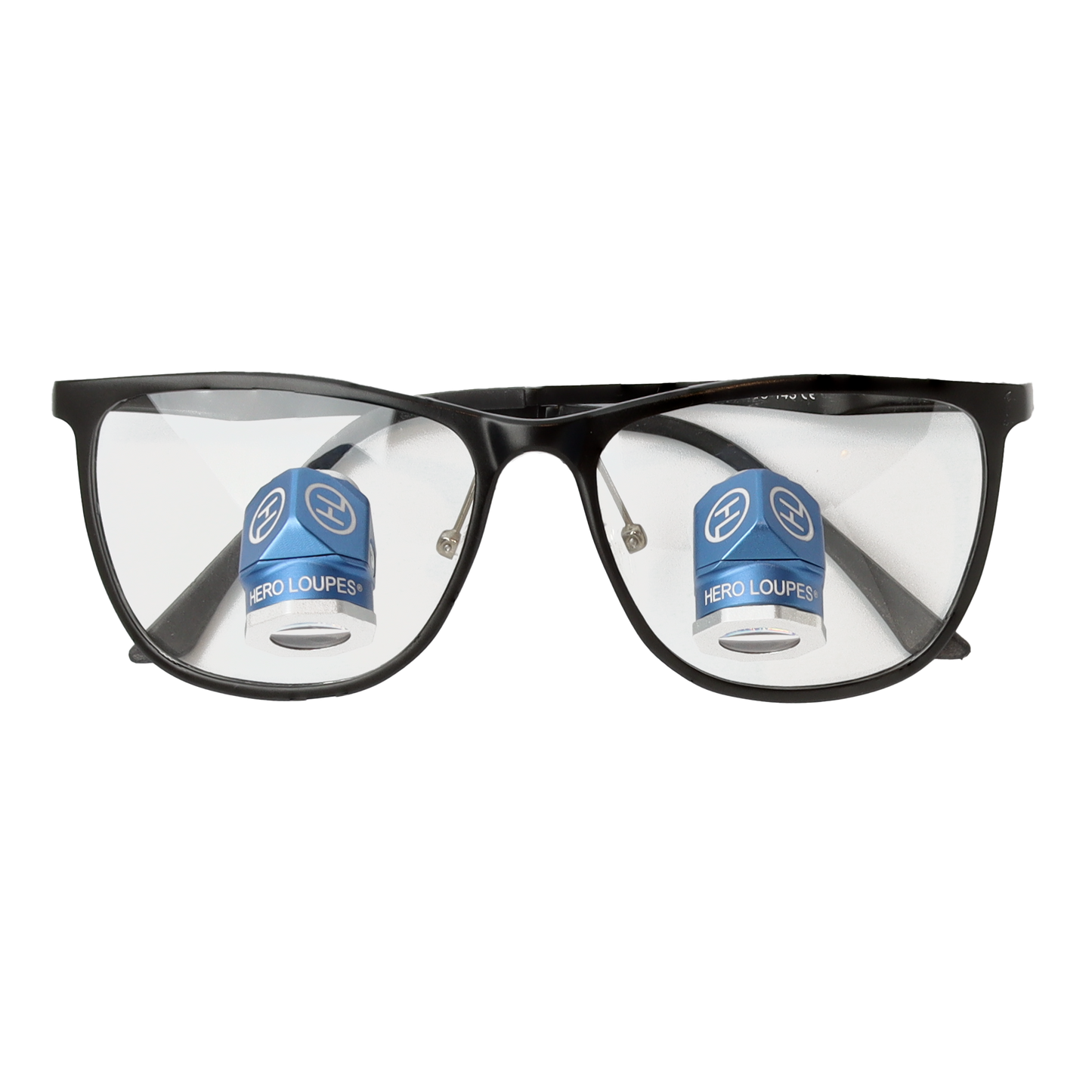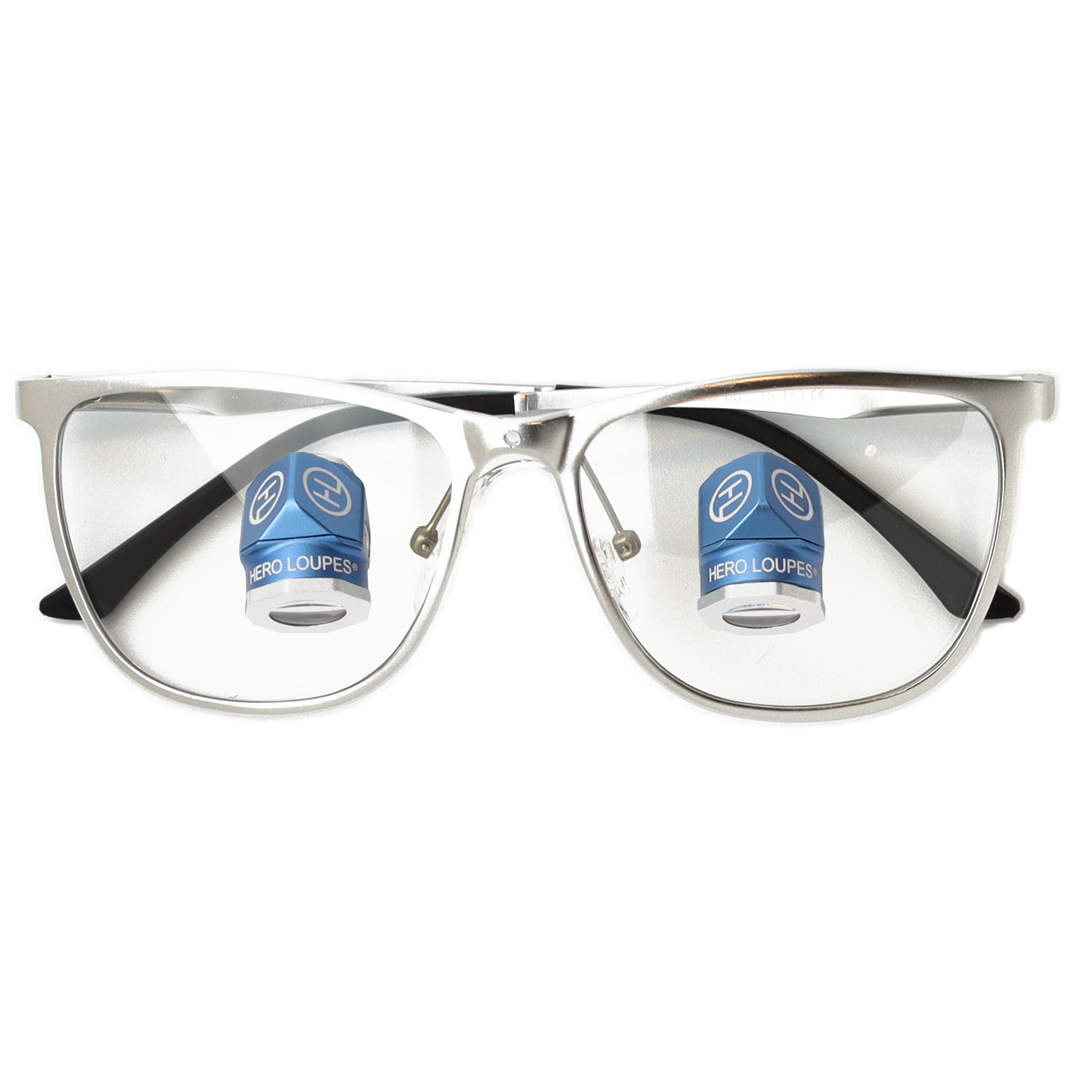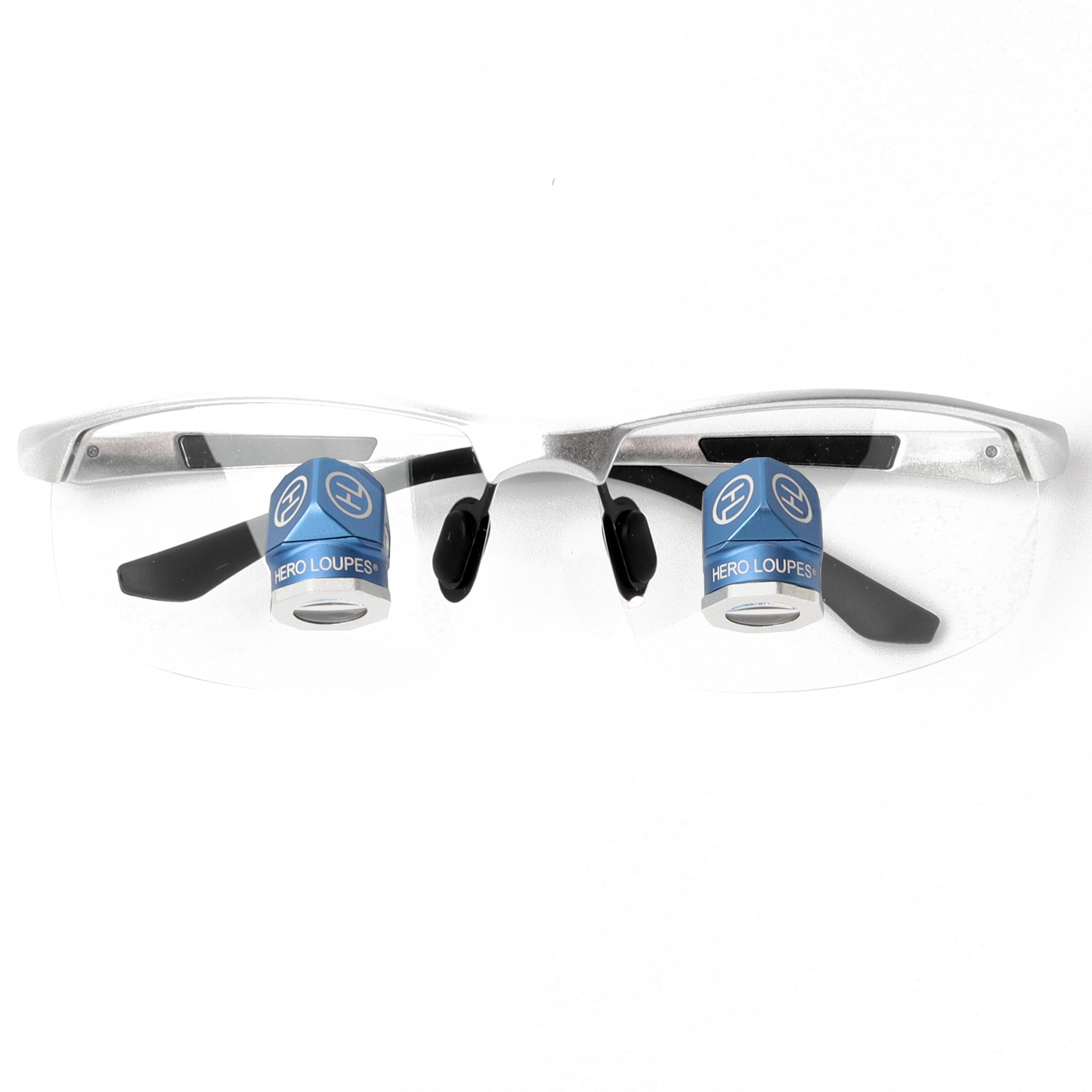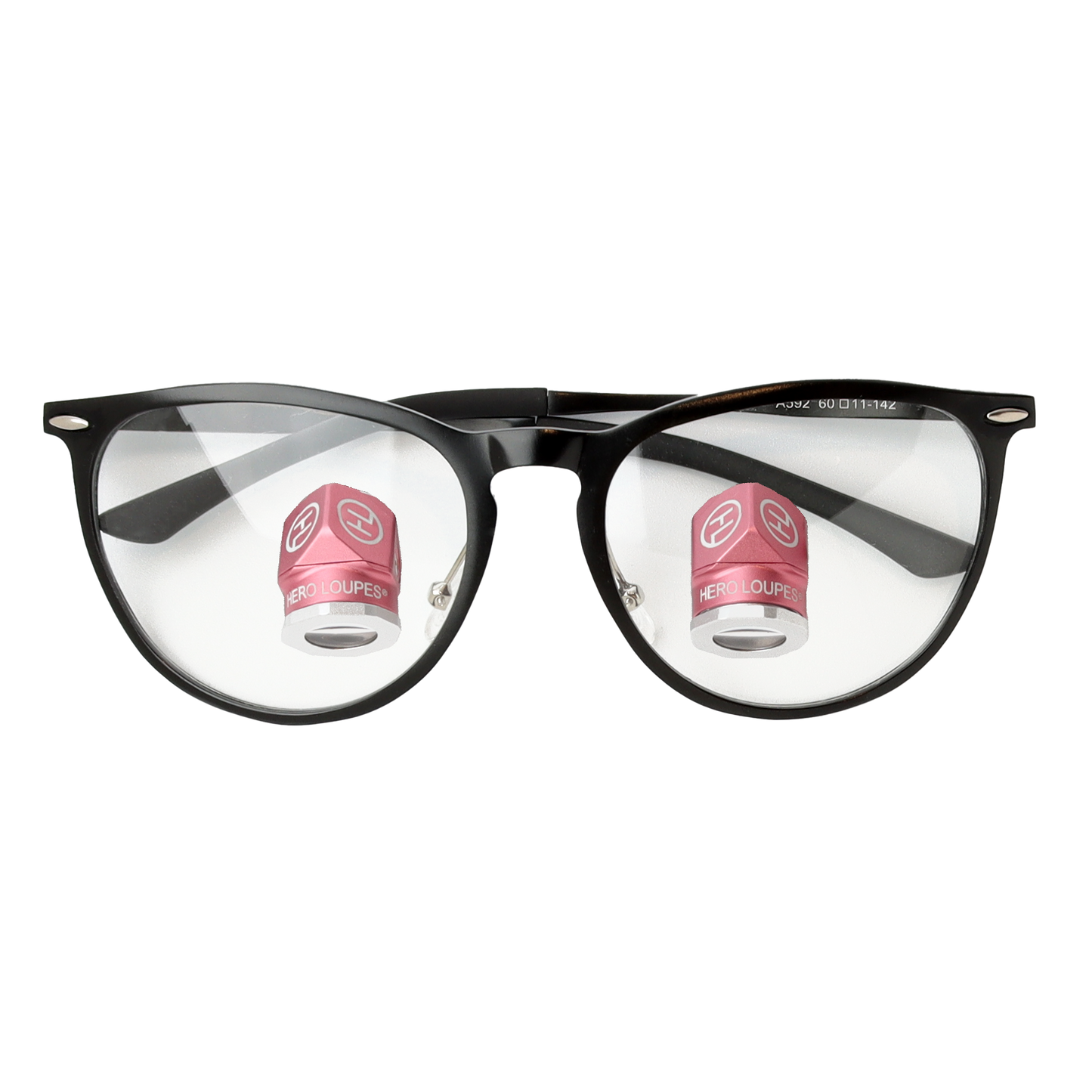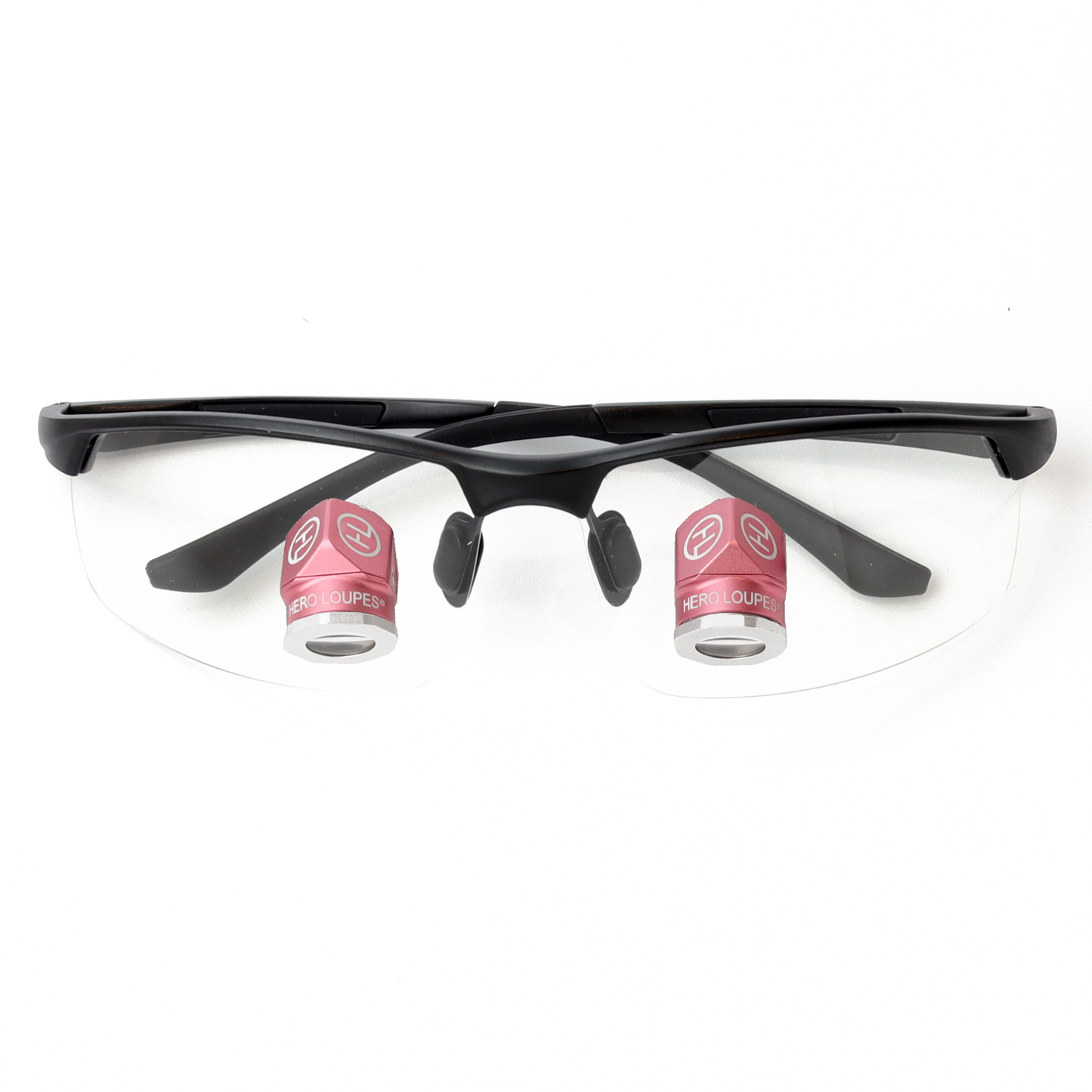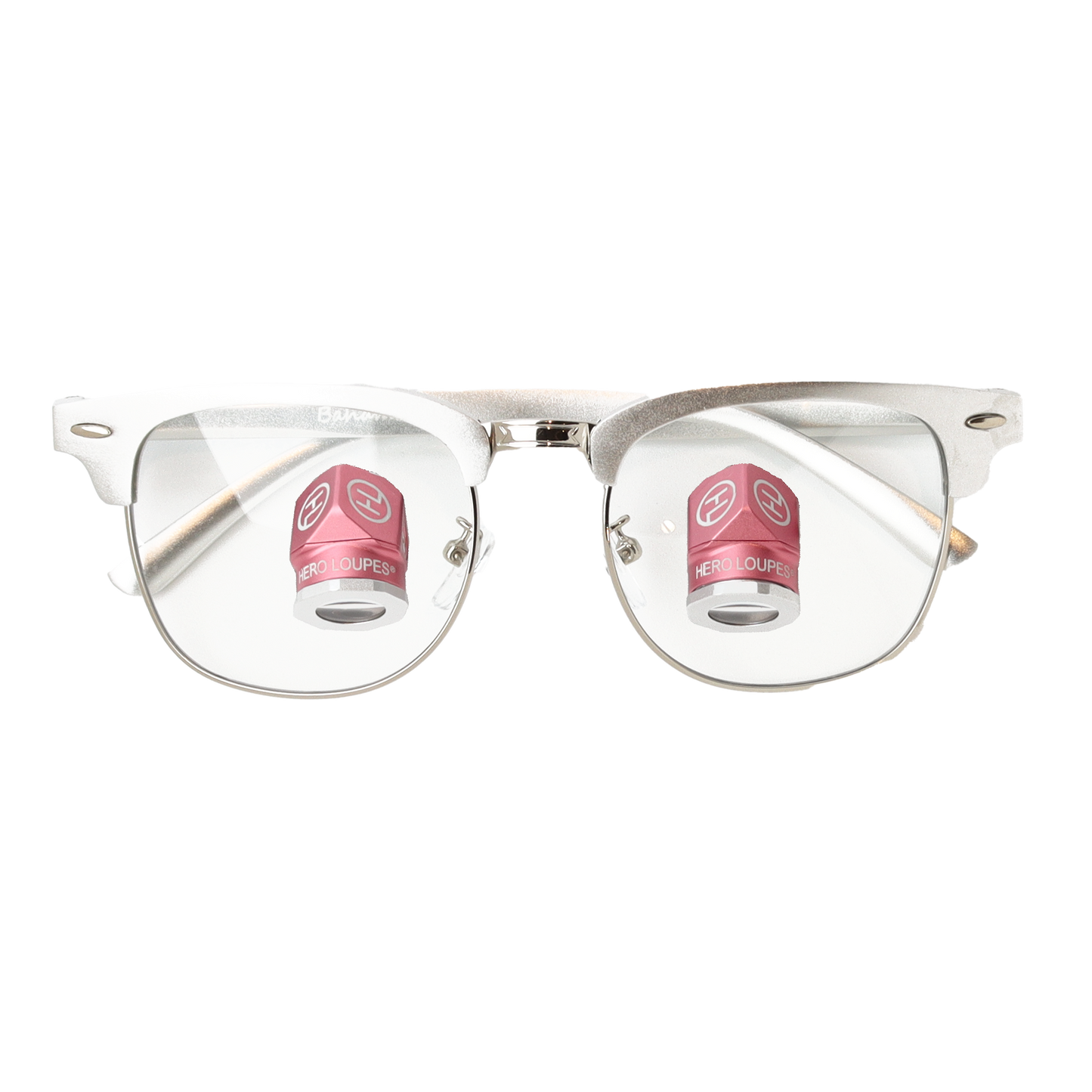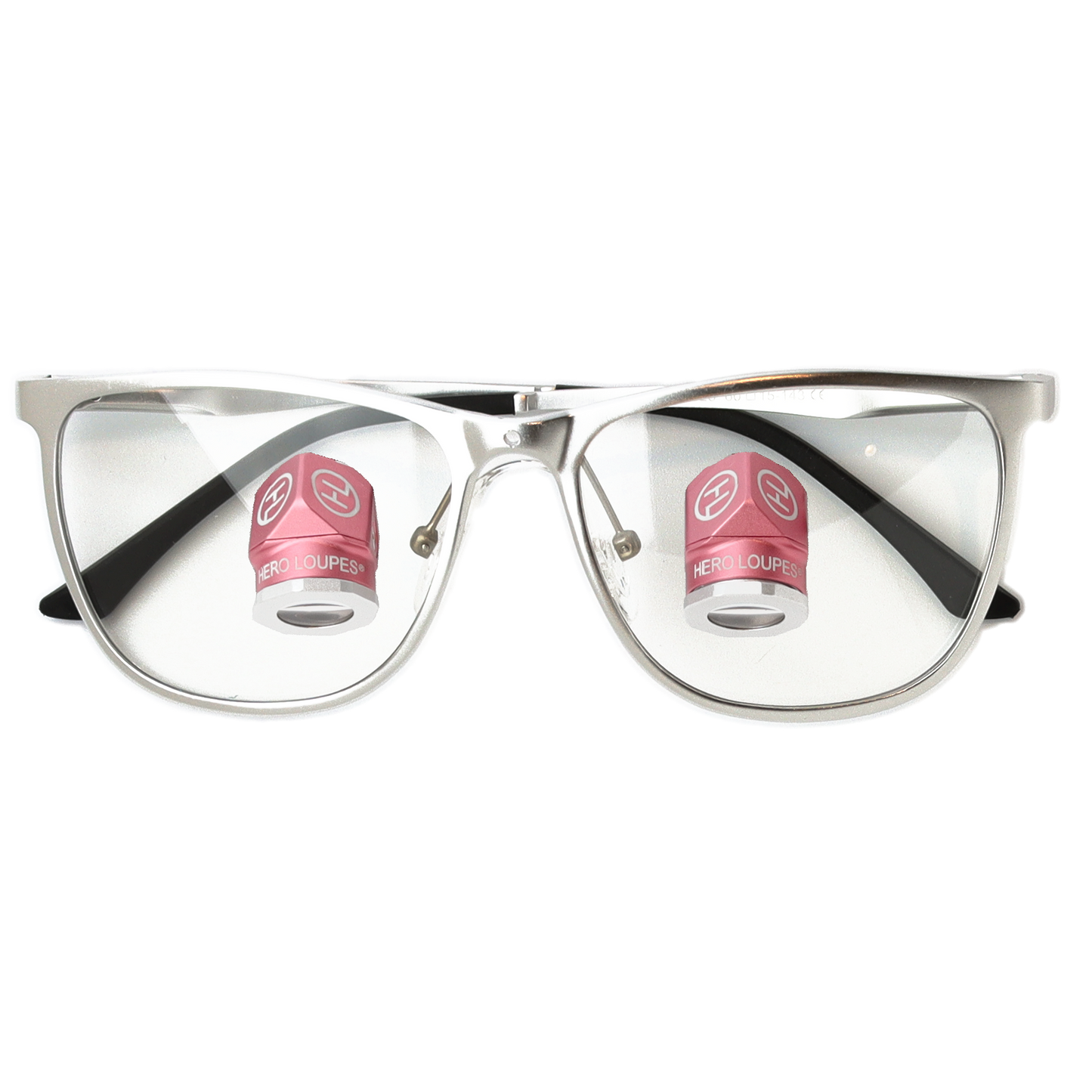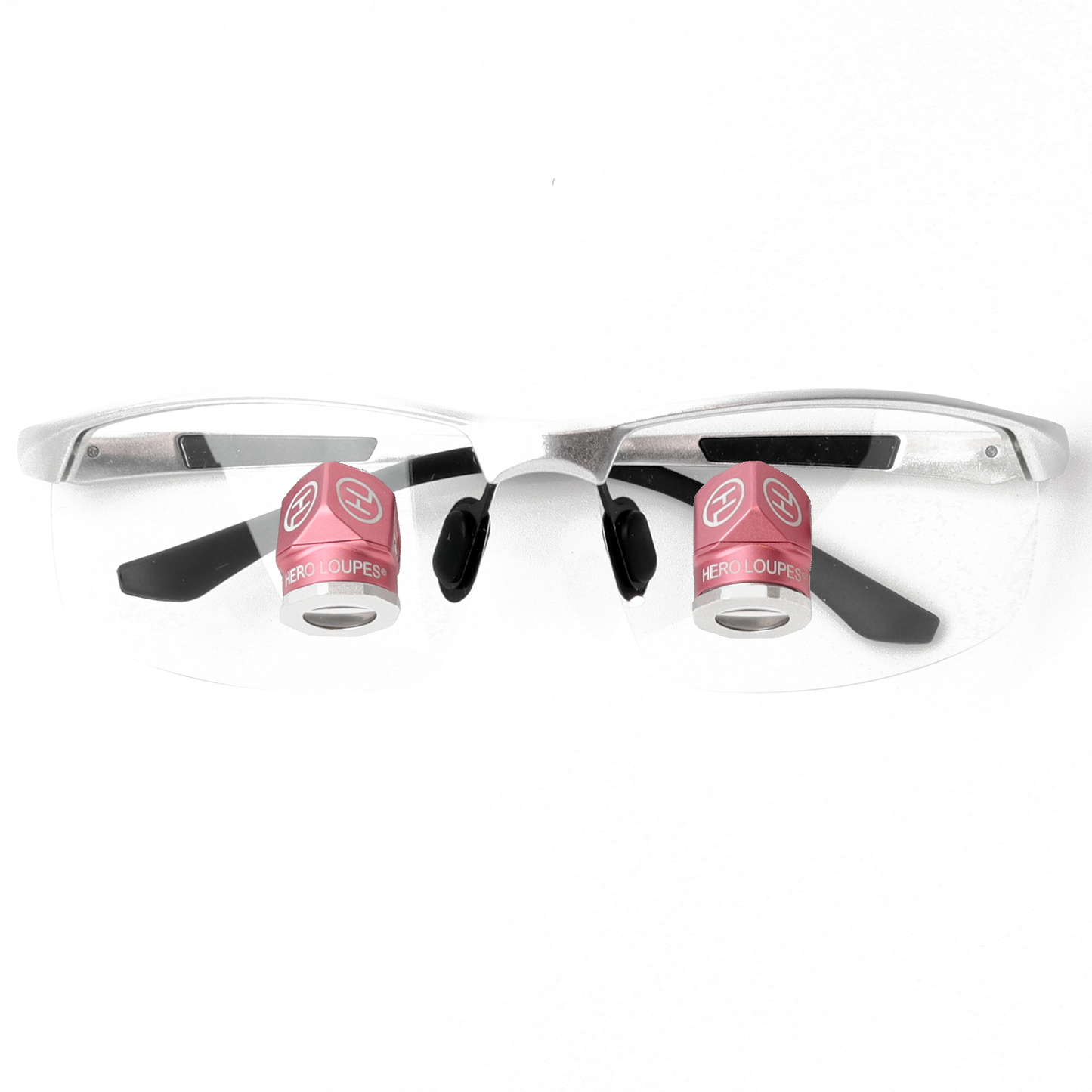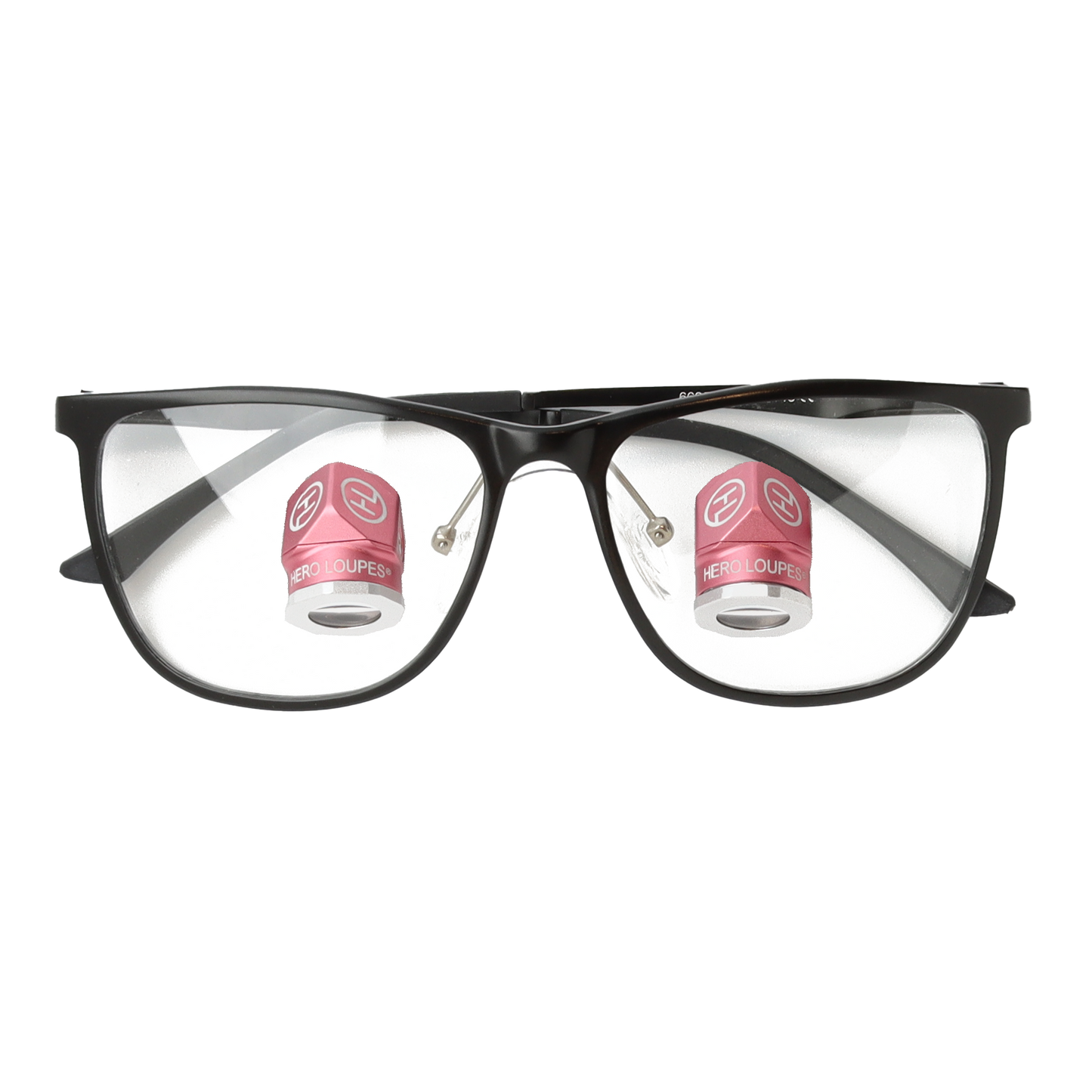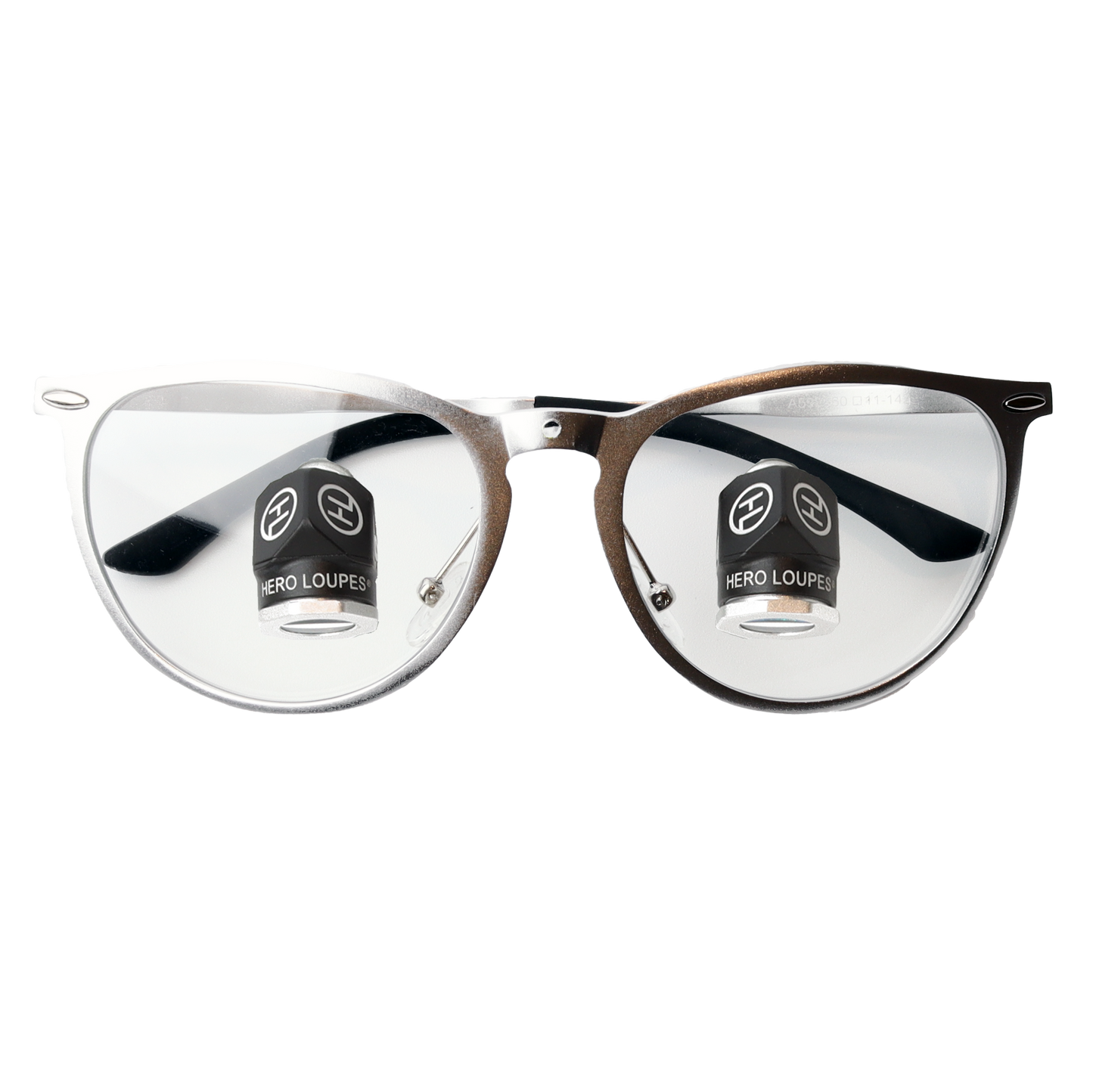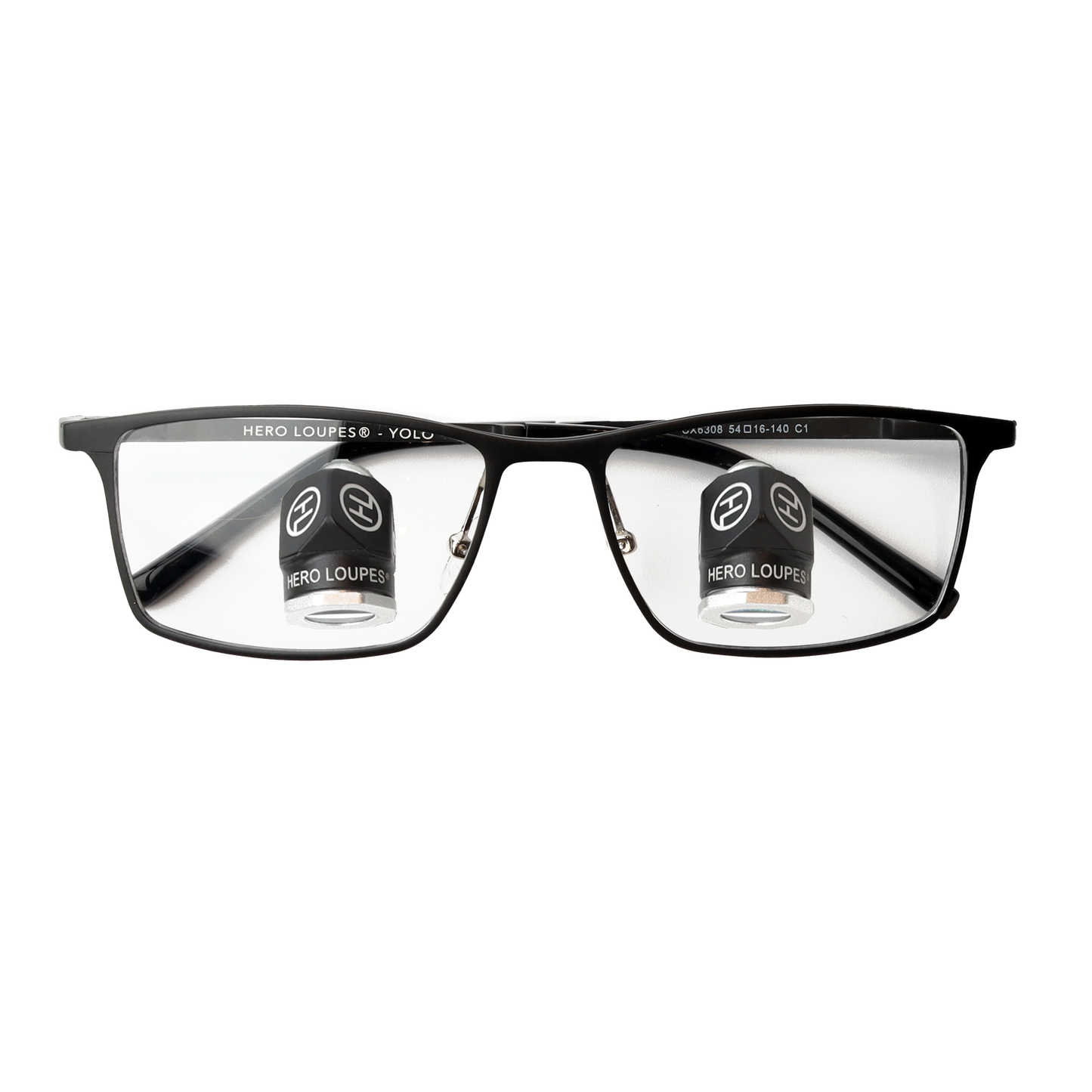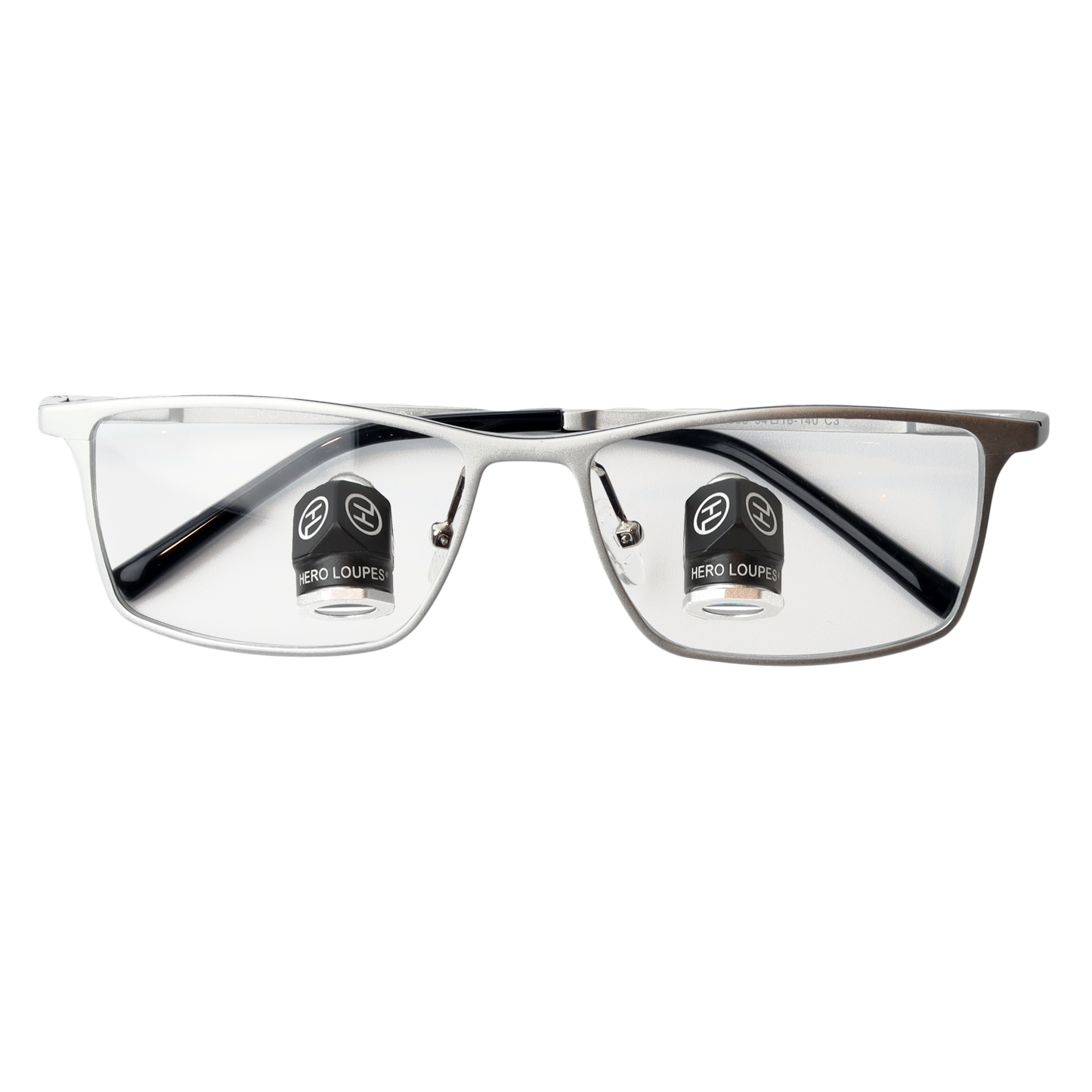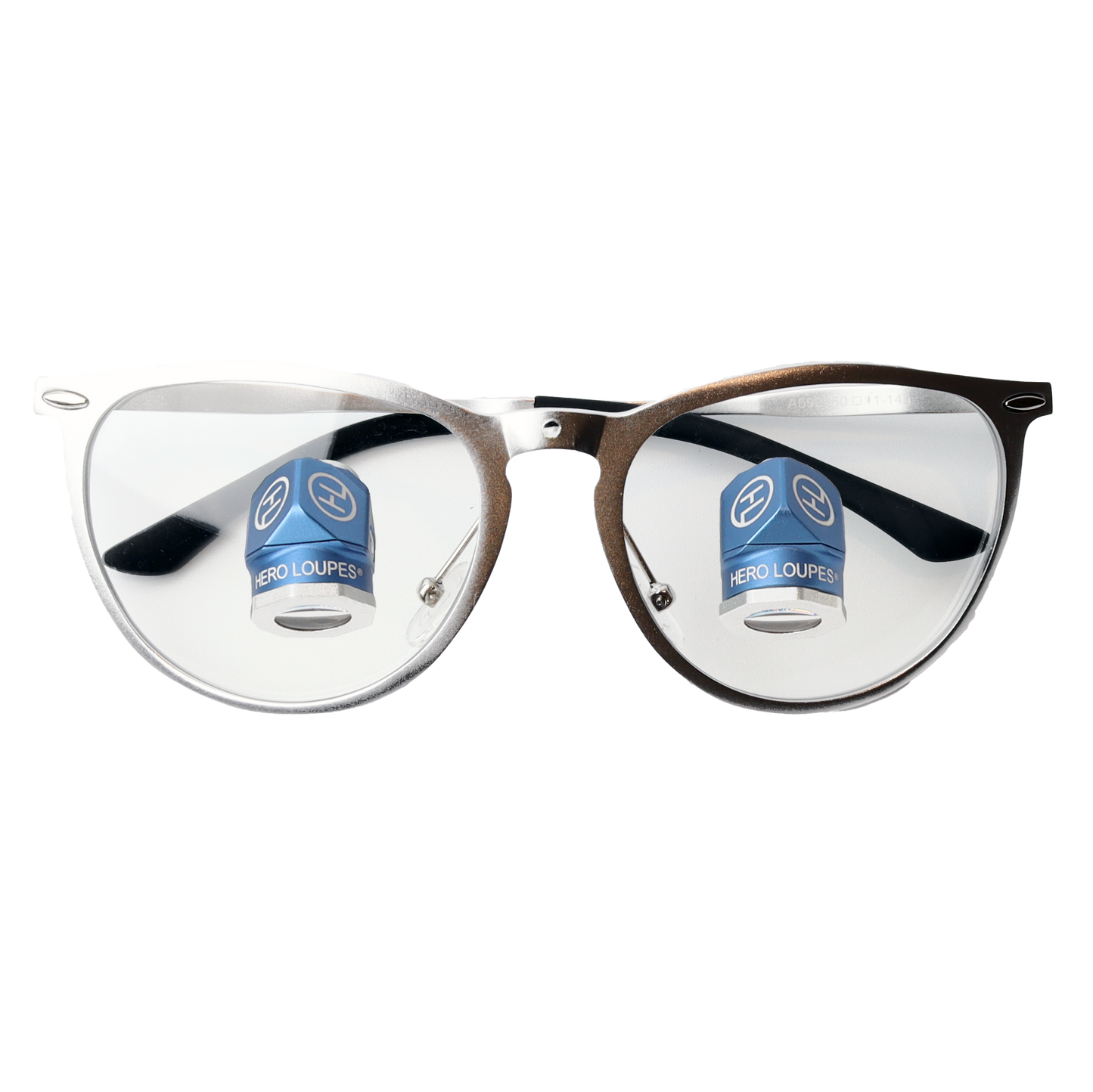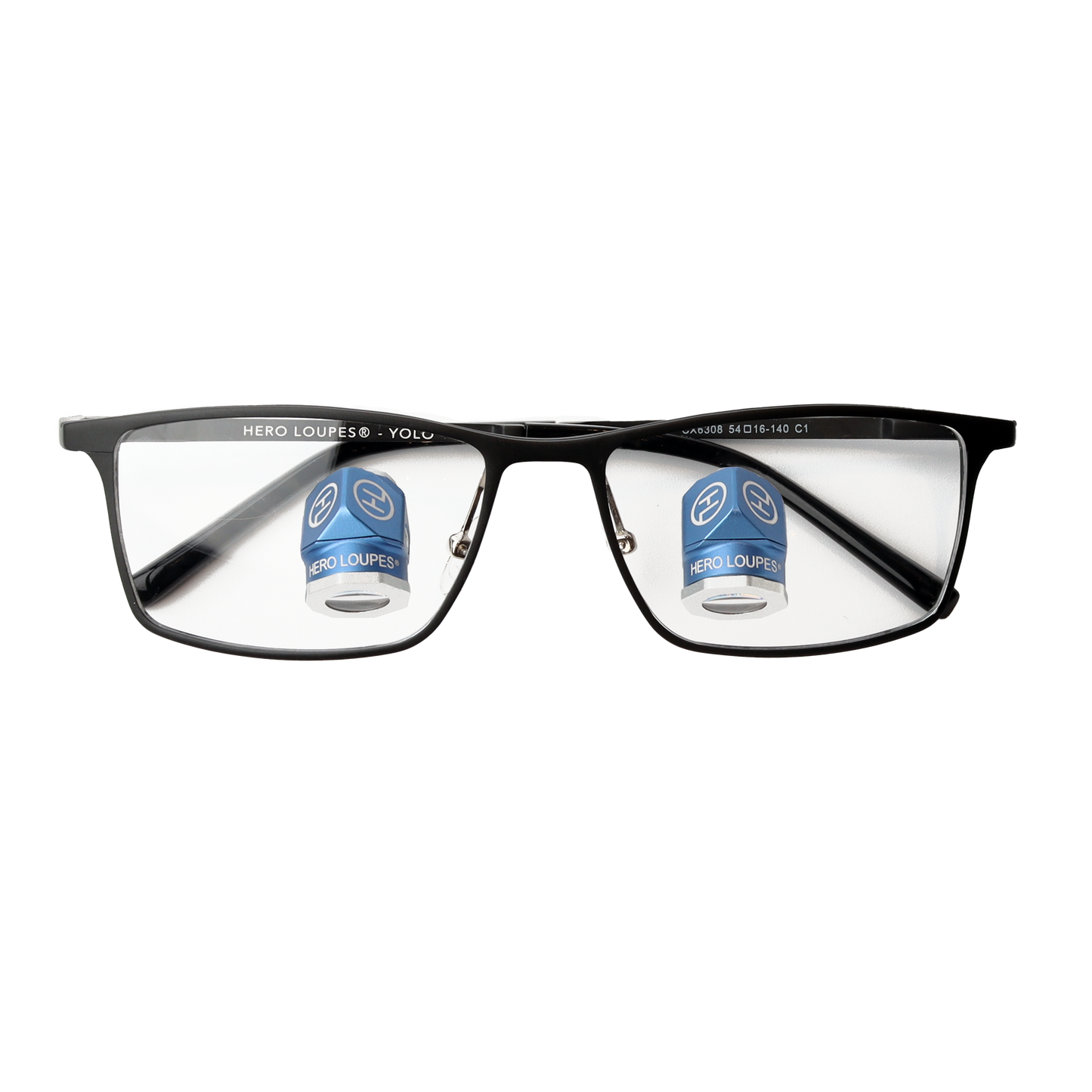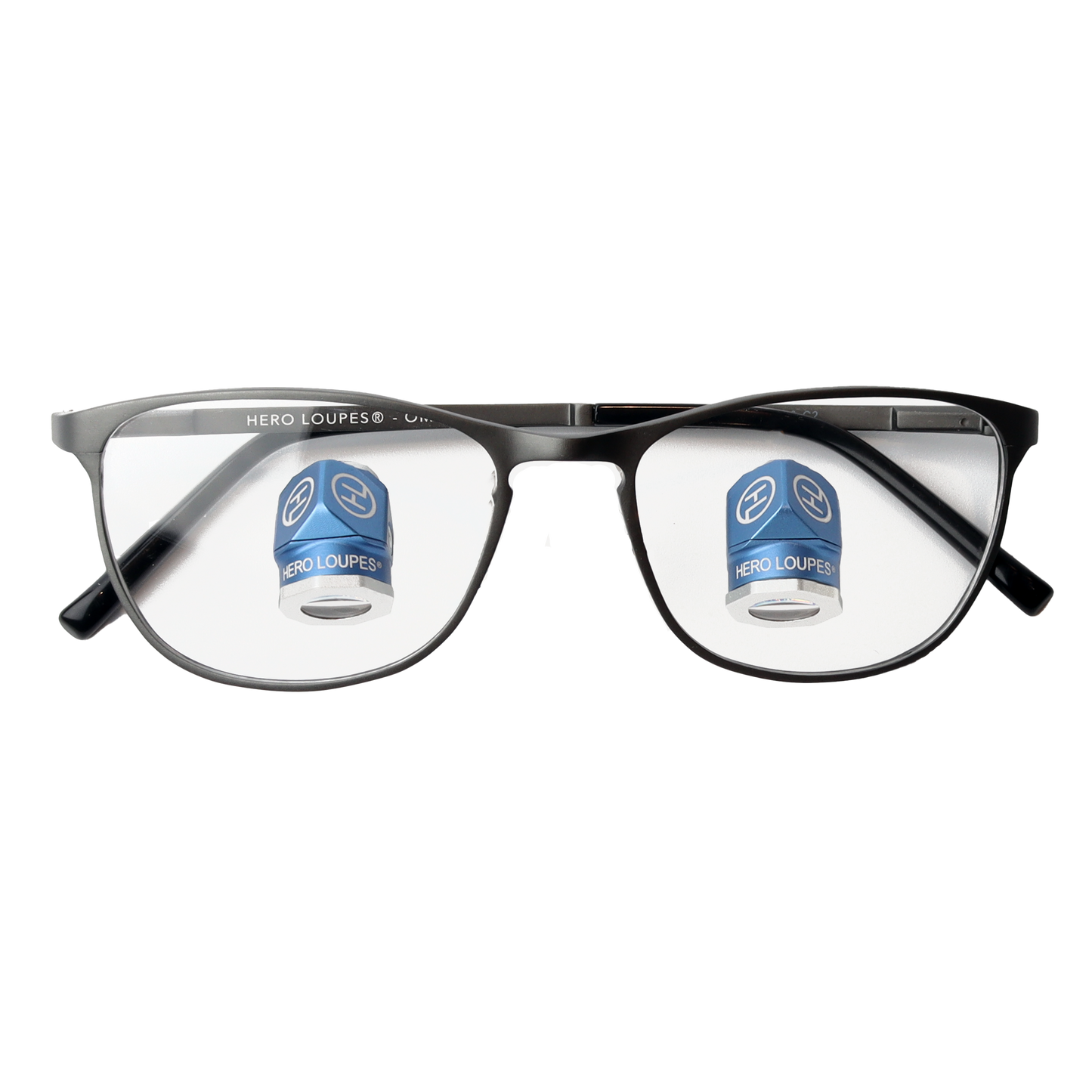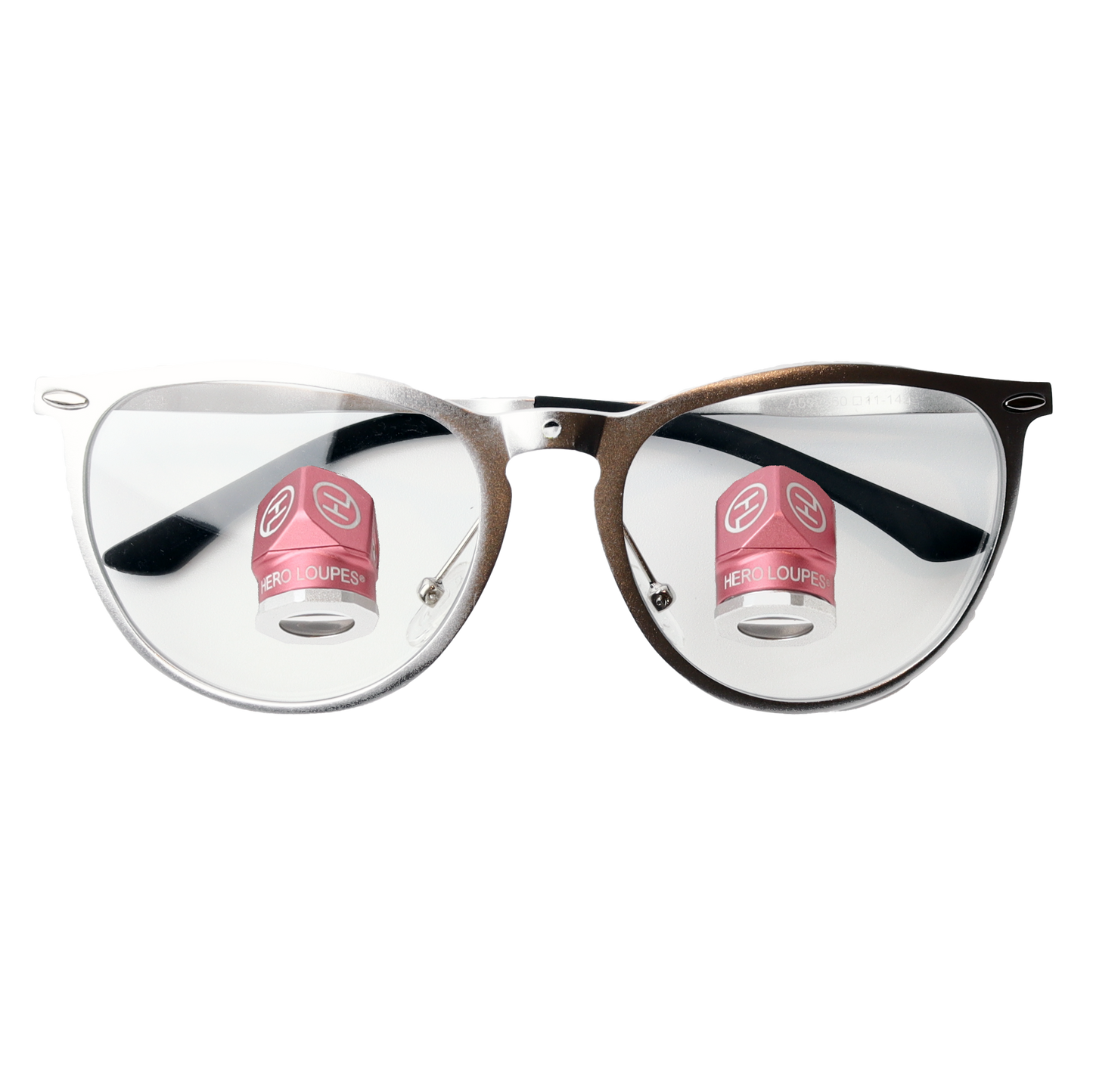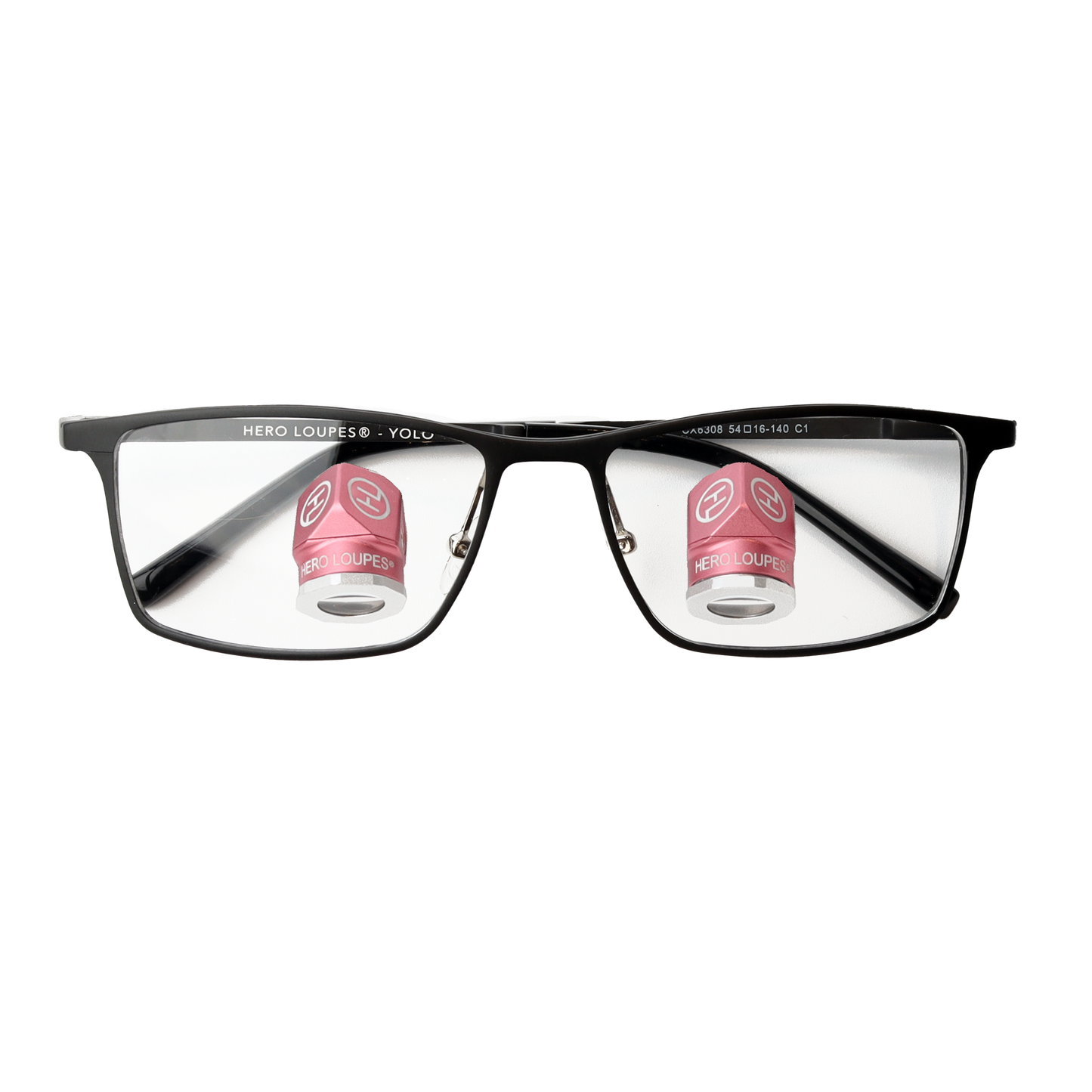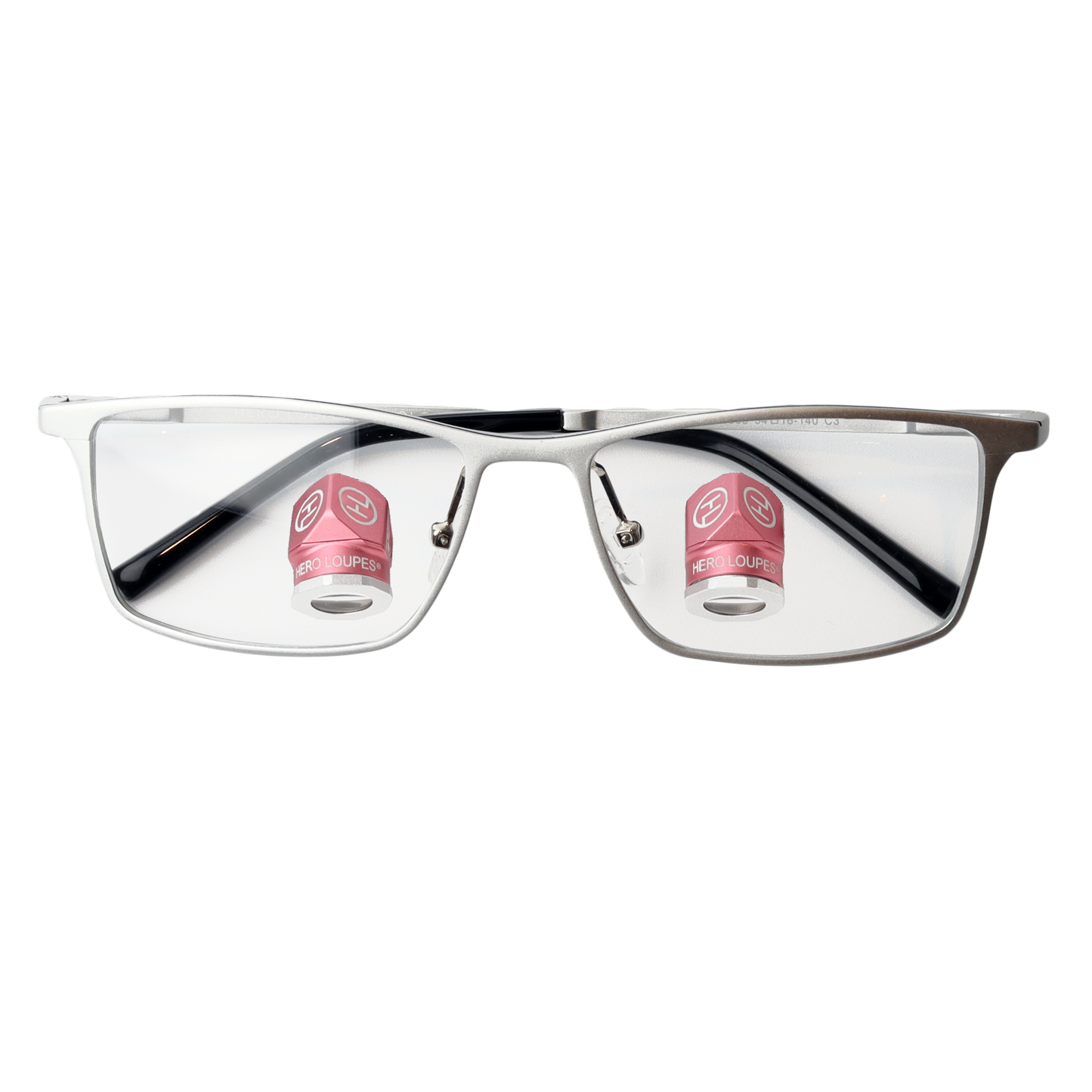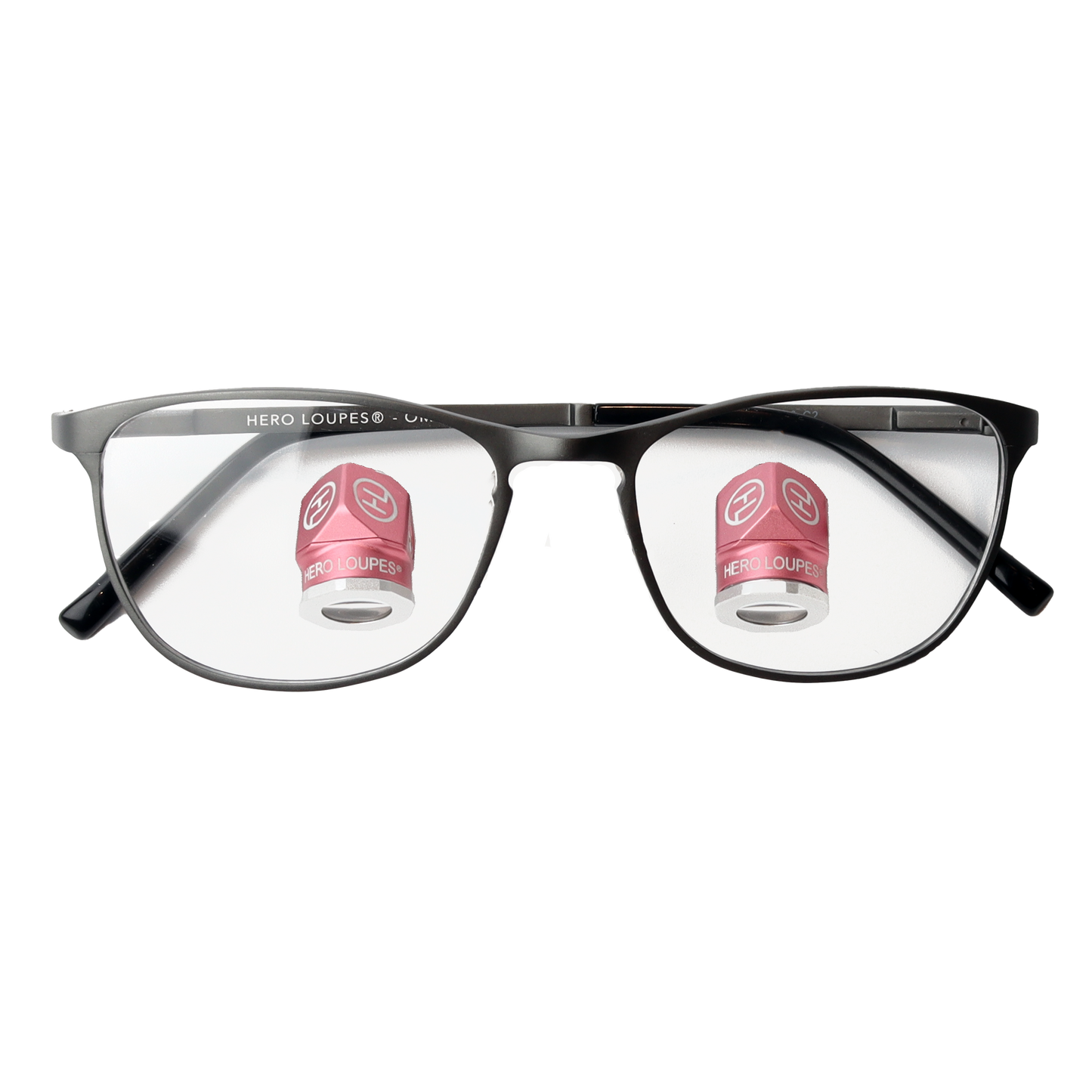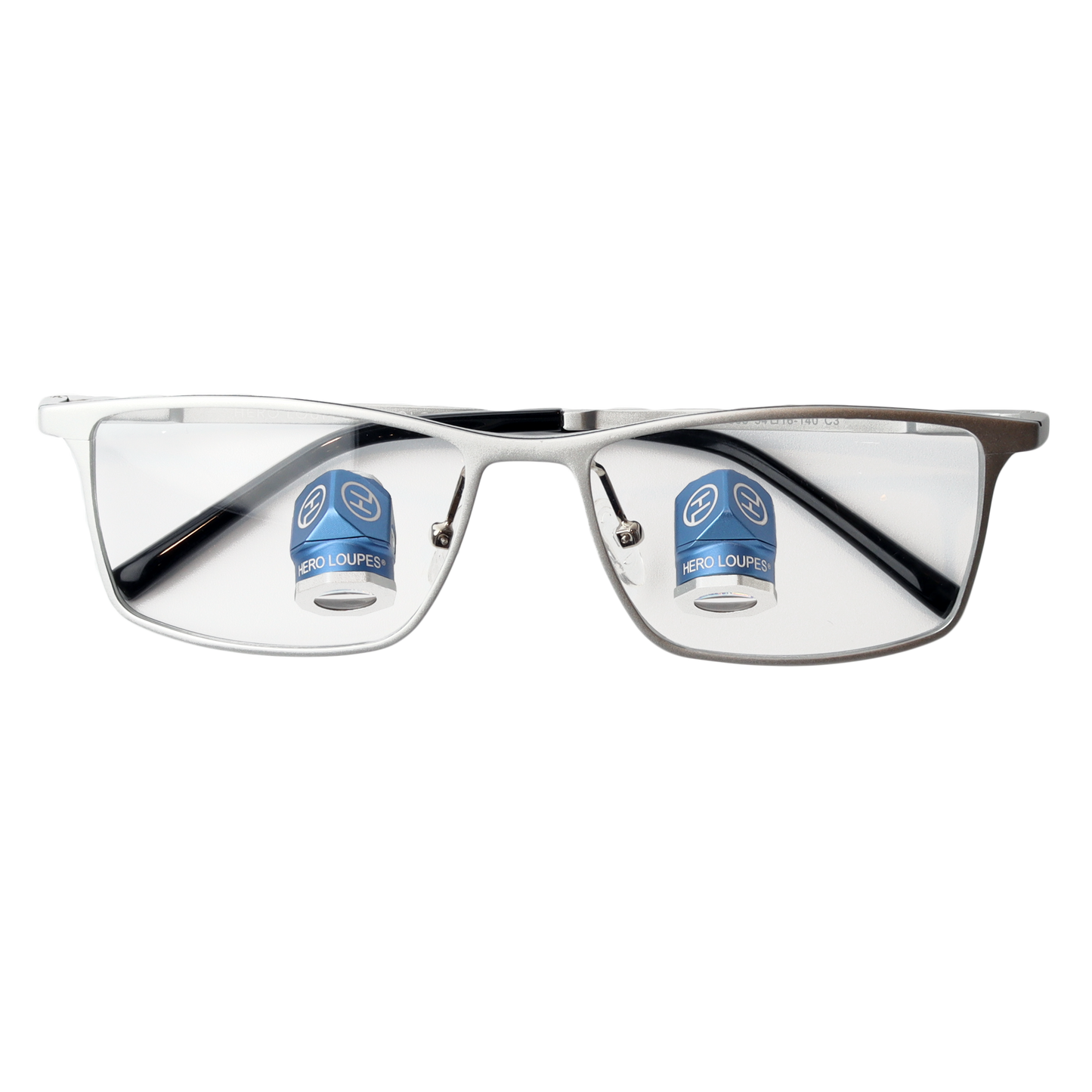 1. Place Order

Select magnification and add loupe light to your cart. Select frame and colors. Provide estimated working distance in inches.

2. Confirmation Email with Instructions

3. Delivery Of Hero Loupes

Customized and assembled to your eyes, your Hero Loupes will be packaged and shipped to you. Tracking info will be emailed/texted.