Wired Hero Light
Regular price
$350.00 USD
Regular price
Sale price
$350.00 USD
Unit price
per
Sale
Sold out
Embark on an electrifying dental journey with the Hero Loupe Light, a wired marvel that exudes brilliance and efficiency! Say goodbye to darkness and hello to extended light with an astounding battery life of up to 16 hours from a single charge. No more interruptions, no more worries - this light is your unwavering ally in the quest for dental excellence!
With one powerful battery at your disposal, you'll never be caught off guard during crucial procedures. Clip it to your waist for easy access or magnetically attach it to your white coat - the choice is yours! Embrace the freedom to move seamlessly, enhancing your comfort and mobility in the operatory. What's more, the Hero Loupe Light boasts a mere 20-gram weight, ensuring it never weighs down on your nose or causes discomfort. Say hello to a fatigue-free and exhilarating dental experience!
But the Hero Loupe Light doesn't just excel in performance; it's also a shining beacon of affordability. Experience top-tier brilliance without breaking the bank, as this light offers unbeatable value for your investment.
Conquer every dental challenge with confidence and precision, as the Hero Loupe Light's uniform beam illuminates your path to success. Leave no detail unseen and achieve exceptional outcomes like never before!
Step into the spotlight of dental heroism - get your hands on the Hero Loupe Light today and witness your practice reaching new heights of excellence. It's time to elevate your dental game and shine brighter than ever before!
Share
Inside your package

The Hero Light comes with one battery, a charging cable, an charging adapter, a composite orange filter, an allen wrench tool, and an abundance of awesomeness.
How to use

Simply connect light to the eyewear and you are ready to shine!
Shipping

Discover Fast and Reliable Worldwide Shipping with our High-Class Service Partner, UPS.
Return policy

Discover the Confidence of a Risk-Free Purchase with Our 45-Day Money Back Guarantee.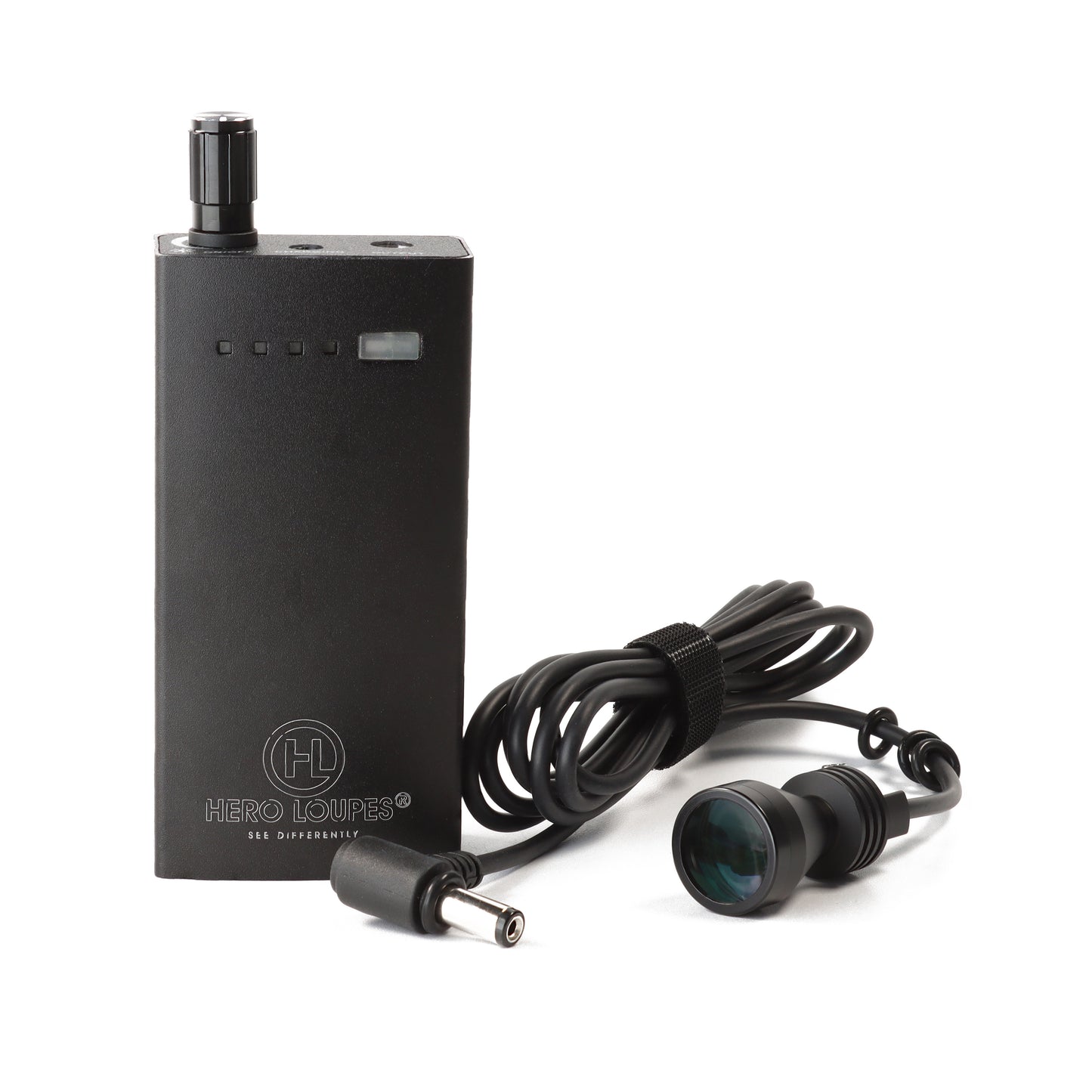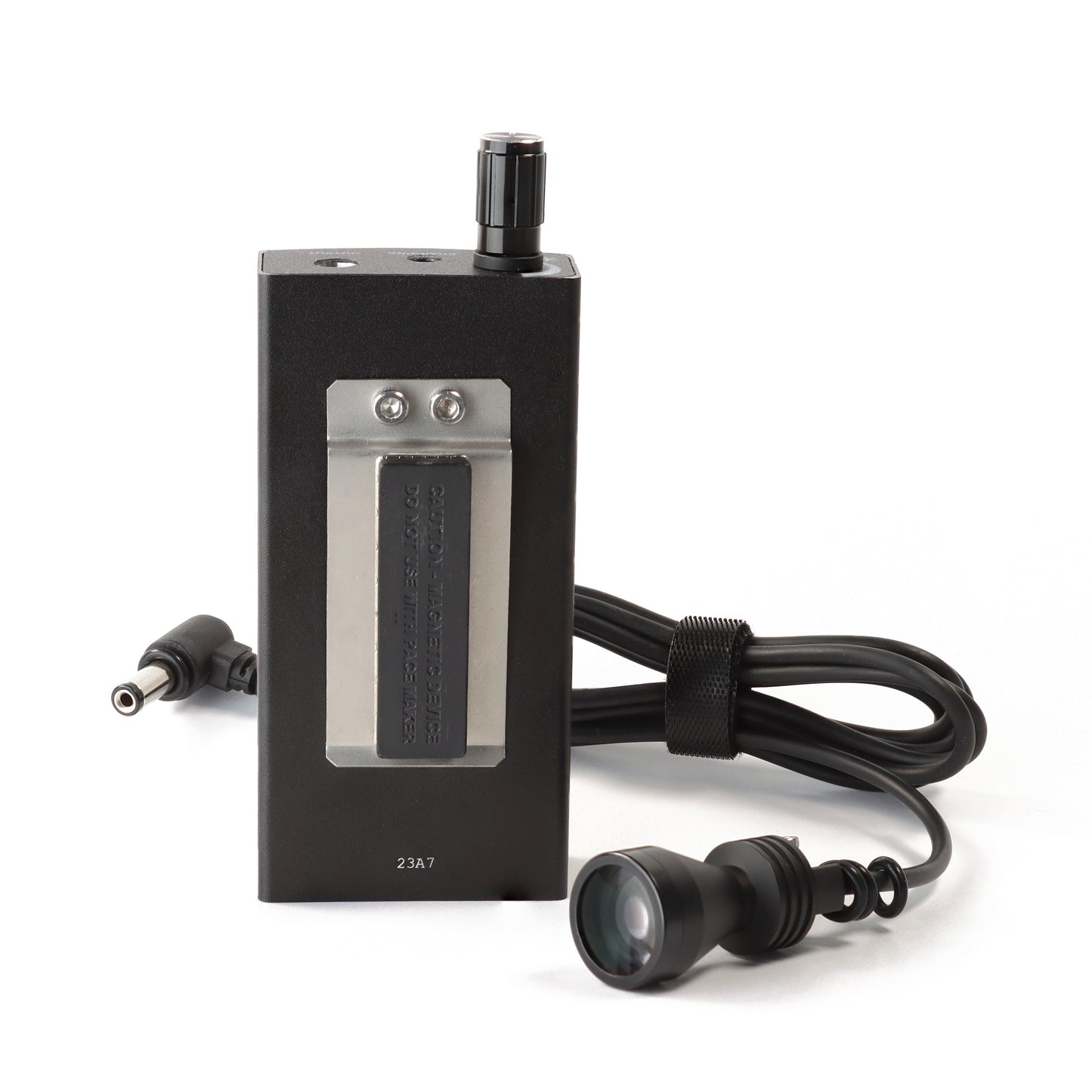 1. Place Order

Place Hero Light into cart. Consider adding an extra battery for peace of mind.

2. Delivery of Hero Light

Within 5-7 business days, your Hero Light is delivered.

3. Bright Illumination

Start lighting up them sugar bugs to start saving some teeth for your patients.